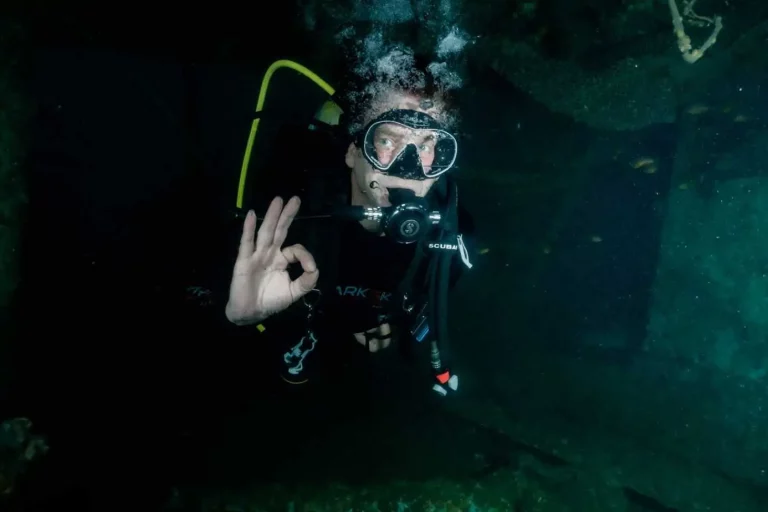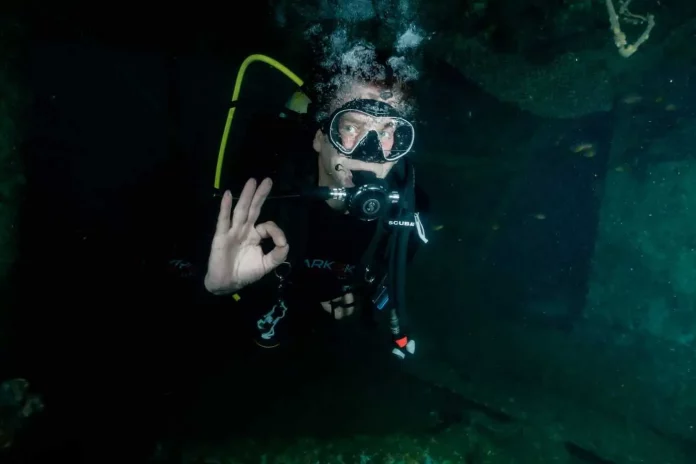 Try diving, experience scuba diving, introduction to scuba all come under one name. This type of scuba diving is called the PADI Discover Scuba Diving Program.
Try diving is a very popular program that we run at Temple Adventures. To summarise, this is a quick two day program that allows you to experience scuba diving. We teach you some basic skills and then you and an instructor set out to sea to explore the oceans! Sounds exciting right?
Since this is our most popular program we thought we should tell you why exactly it is so popular! So here are five reasons why you should do this scuba program with us!
5 Reasons To Try Diving
1. No swimming required: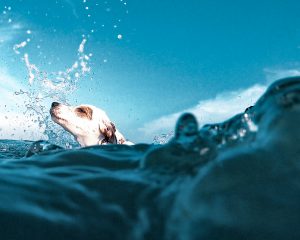 Yes! You read that correctly! You will not be required to swim while doing this scuba program. Because your instructor will be with you at all times and will take care of you. When we reach the dive site via our boat, we anchor right at the reef. Because of this reason, discover scuba divers do not have to swim to the entry point. Also we ALWAYS have a buoy line on our reef. So that once the dive is done, we can take our divers up it and get them to the boat directly.
However, it does make your experience a lot more easier if you are comfortable in the water.
2. It is an economical option: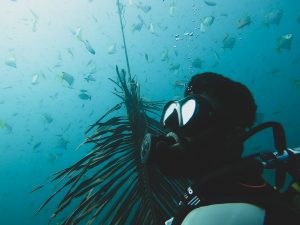 Scuba diving is an adventure sport and can be an expensive hobby. However, if you are just looking to experience it just for once then this program is best suited for you because it is relatively a lot more economical than doing scuba courses. At Temple Adventures you can now easily avail our try diving program at 9,322 7,670 (inclusive of taxes). This excellent price covers your pool training, instructor fee, ocean dives, boat ride to the dive site, snacks and full equipment rental. In fact, we ALSO offer complementary underwater photos and videos so you can keep these amazing memories for life.
3. It is a quick program:

We understand if you have come to visit Pondicherry and have a 100 things to do here. We get the time crunch situations more than anyone! Which is why this program is so perfect! As it only requires two days from your busy schedules. We would only require 1 hour from you on the first day as we finish up your pool training and paperwork. The next day we start early and would take us 3-5 hours depending on how many divers we have! 
But what if you have only one day? We got you covered! We do conduct single day programs as well, however we do this only on prior notice and advance bookings. So make sure you ping us before!
Please keep in mind that just because it is a quick program does not mean we are not thorough. Safety is our topmost priority and we are more than happy to sit with you for however long to get your skills right!
4. Everybody can do it: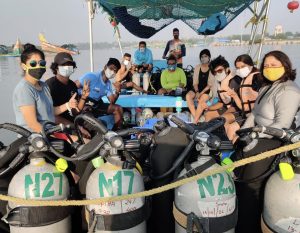 Coming to Pondicherry with your whole family? Excellent! Because scuba diving is for anyone and everyone! As long as your youngest member is 10 years or older there is no issue! Scuba diving is a safe and fun sport and we at Temple Adventures make sure you and your family can make the most of it.
5. It is a safe sport: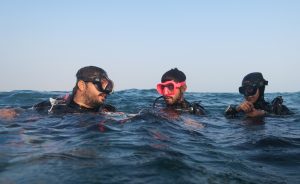 We understand if you are apprehensive and nervous about scuba diving. Don't worry! even we used to be super nervous about diving when we first started. But that being said, Temple Adventures is a PADI 5* Instructor Development Centre. We take safety very seriously and have been in Pondicherry for over a decade. We even train the marine police in scuba diving. So you can be rest assured that you are in very safe hands.
Furthermore, the ratio is 1:1, that means 1 instructor to 1 discover scuba diver. That is right! Each diver has their own dive professional to rely on and feel safe with.
We also ensure that everyone has their face masks on at all times.
Scuba diving is one of the most beautiful adventure sports you can try. If you are visiting Pondicherry or Chennai, then diving should definitely be on your to-do list!
Want to book your dives? Send us a message here.