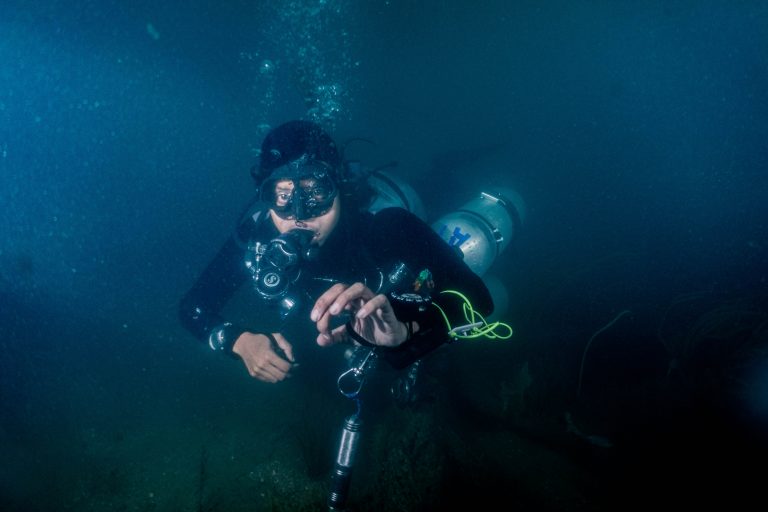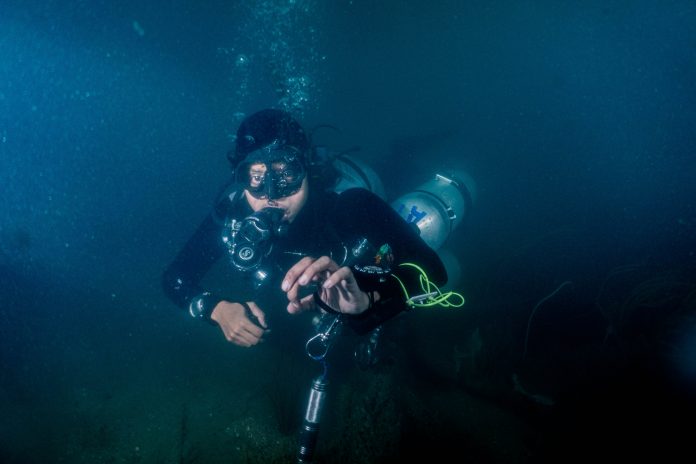 The term "Divemaster" Sounds Really Cool! What is it!?
The world's most well-known Professional level scuba diving training course is the PADI Divemaster, which is the first professional level rating in the PADI system (PADI flowchart). Any effective scuba diving operation relies on its divemasters, who play a range of jobs with varying responsibilities.
Dive leader duties include planning dive trip logistics, ensuring proper boat management protocols are followed, guiding certified divers to dive sites, and generally supervising all diving operations on a given trip.
Various customer service tasks will be required of you as a dive center employee. These include giving advice to divers on the best options for purchasing scuba equipment or advising them on the best course of action for advancing their scuba diving knowledge.
Under the direct supervision of PADI course Instructors, divemasters play a crucial role as instructional assistants by supporting them during their teaching activities.
Divemasters also lead a number of "Divemaster conducted programs," such as the PADI Reactivate program or a full Scuba Review when divers have been out of the water for a while.
How Do I Go About Becoming A Divemaster?
Before beginning the PADI Divemaster course, there are a few prerequisites that a student must fulfill.
You must possess a valid cardiopulmonary resuscitation (CPR) and first aid certification that was earned within the last 24 months. Additionally, you must have completed at least 40 dives. This is done to make sure your diving skills are up to par before you begin a professional-level scuba diving school.
Contrary to what some people in the diving industry inaccurately think, Dive Experts learn their Professional level standard water abilities, as well as the majority of that Professional level knowledge, in the Divemaster program rather than the Instructor course.
The PADI Divemaster course serves as the foundation for any high-quality dive teacher, just as PADI Divemasters do for any successful dive operation. It also serves as the starting point for your potential profession in scuba diving.
This course teaches you how to navigate while guiding divers alongside how to handle diver emergencies as well as dive site management abilities, tactics, and procedures.
You will learn comprehensive diving theory such as diving physics, physiology, and decompression theory and hone your diving abilities to the point where you can demonstrate them to aspiring divers skillfully and seamlessly.
Two final exams, endurance tests that include a 400-meter freestyle swimming and a 15-minute tread-water period, and a series of seminars that concentrate on more specialized diving operations like search and recovery, deep diving, etc. are all required. You are assessed on your oversight and performance. approach and ability to lead divers in real-world environments.
Why Would I Want to Be A Professional Divemaster!?
Let's start by asking yourself why someone would desire to become a divemaster. Yes, the title is cool, but there's so much more to it than that! Many people think it's just a stepping stone to teaching and believe it will inevitably result in a teaching position, but this isn't the case. More opportunities and doors may be opened than most people realize!
In addition to teaching and guiding, you can work as a divemaster in the following five positions:
Scientific Research Diver

Research divers are used by scientific disciplines like marine biology, archeology, and geology to assist with underwater research by gathering data in varied underwater habitats. Being a divemaster can help you become comfortable and ready for all kinds of underwater settings, making it something that a diver ought to be able to do. Even better if your dive business also offers good scientific divemaster training!

Underwater Stunt Diver

Although this may seem a little far-fetched, it is genuine! Why couldn't you be that someone since someone has got to do it?
From big-budget movies to online commercials! As a professional underwater stunt diver, you may play a variety of various tasks on set, such as coordinating underwater stunts, ensuring the actors' safety, or even serving as your own body double! Becoming a divemaster offers an excellent opportunity to get your foot in the door for a job as a stunt diver, which can be difficult to obtain due to competition.

Public Safety Diver

Public safety divers help with underwater probes and rescue operations in some regions of the world where authorities like the police or rescue and search teams use them. Most of the time, the water won't be warm or clear, but you could find yourself diving in locations that most divers would never visit! The fundamental abilities required for such a position will be taught to you in your divemaster training, but you'll also need to take an advanced class and take a course in first aid.

Underwater Photographer/Videographer

Okay, take my counsel. I'm not stating that in order to become a photographer or filmmaker, you have to be a divemaster since that is not true at all! However, if you can contribute your talents as a divemaster to the job as well, it will probably be much simpler to obtain work at a dive center, resort, or liveaboard as a professional underwater photographer or filmmaker.
We can all agree that having the right talents is not always enough to land the employment opportunity you want. Having a divemaster license expands one's career options. This might be ideal for you if you love to take pictures and/or movies!

Golf Ball Diver

Wait what? You read that right! Golf ball divers are divers that go and retrieve golf balls and get paid for it!
Golf clubs call divers in to find and remove as many golf balls as they can from the various water features on their courses. Sounds easy right? Think again. The visibility isn't great in a lot of these ponds and rivers and on several courses they're literally home to alligators! If you can deal with all of that you might find that you can make a surprisingly decent amount of money from it. The skills and confidence you pick up during your divemaster course might give you the edge to be selected or to outshine the competition.
Conclusion
The Divemaster course at Temple is a terrific course that includes plenty of diving, socializing with new people, learning in-depth dive theory, marine education, practicing underwater skills and equipment, and much more. You can utilize each of these as a dive professional around the world for the span of your life!
After completing your Divemaster course and receiving your certification, you have the option of remaining with our dive pro team, continuing your Instructor education, or moving on to gain expertise at any other dive shop in the world. This is because so many Divemasters here at Temple go on to become Instructors.
Feel Free to take a look at our diving courses and certifications on our website!