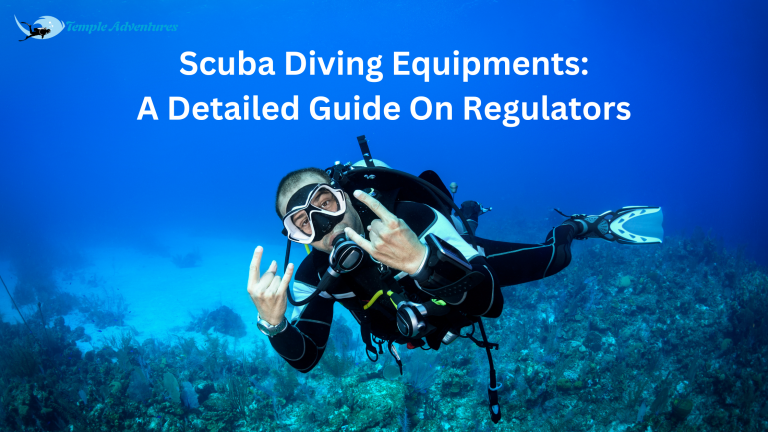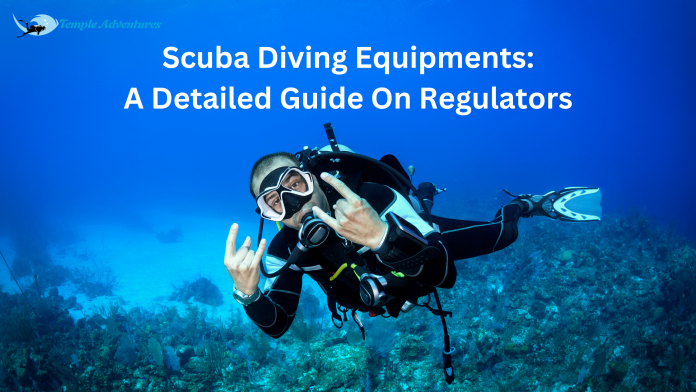 What Does A Regulator Do?
If you come to think over it, respiration underwater is actually rather amazing, and the regulator is the reason for this. A scuba regulator has fantastic technology that allows you to breathe with air directly from your dive tank.
The center of scuba dive gear is a scuba diving regulator, which connects your scuba tank to the BCD, submersible pressure gauge (SPG), alternative air source, and you. Your first breath taken with a regulator underwater will stay with you forever; it's exhilarating. However, as you get involved with your diving adventures, you'll quickly forget that it's in your mouth. For this reason, you need to have a dependable, simple breathing regulator so that you can forget. For information about regulators, contact your local PADI scuba Dive Center or Resort.
Features & Functionalities:
First stage: Connects with the scuba tank valve. It lowers the air pressure in the tank to a middle pressure, and distributes it through a number of hoses.
Second stage: Mouthpiece through which you breathe. It is also known as the demand valve as it provides air at the precise pressure you require to breathe comfortably when you want it (inhale).
Alternative air source: A spare mouthpiece that enables simple air sharing in the event that you need to assist another diver. On the buoyancy control device (BCD), the alternative second stage may occasionally be integrated inside the inflator.
Low-pressure BCD inflator – A low-pressure pipe connects the low-pressure BCD inflator to the first stage. You'll have an additional inflator hose attached to your dry suit if you choose to wear one.
Submersible pressure gauge (SPG): This device is connected to an elevated pressure valve on your first stage and can measure the exact amount of air pressure that is still in your tank.
Other Notable Optional Features:
A DIN (screw in) system or a yoke (bracket) mechanism can be used to attach regulators to cylinder valves. Adapters are available for using DIN regulators that have a yoke valve.
Environmental seals aid in keeping salt, sediment, as well as other contaminants out while preventing the internal parts of the first stage from freezing in cold weather.
Most regulators can be used with improved air (EANx), although some manufacturers require that their regulators follow oxygen service criteria when used with gas that has more oxygen than 22%.
You can tweak the second stages of respiration to make your breathing as effortless as you can at all times.
With a dive/predive toggle switch, your second stage temporarily becomes less sensitive, impeding free-flow.
For a few selected models, the second stage can have an under-the-arm hose option.
There are a variety of hoses, exhaust tees, and mouthpieces that are available.
Choosing The Right Scuba Diving Regulator
All of the scuba regulators that you may purchase from a PADI Dive Center or Resorts are high-quality items. The goal is to select a regulator that provides the performance you require for the dive situations and can be easily repaired at your neighborhood dive shop.
Ask the experts at your local PADI scuba Dive Center to show you the best regulators that will work for you.
Know whether tanks in your area typically have DIN or yoke connections, and check your regulator for the same connection.
Make sure the first stage has enough ports in the proper arrangement by evaluating all the components that will make up your regulator package.
To test how well your top regulator selections breathe, request to have them connected to a tank. Verify how well the mouthpiece fits.
Choose the best regulator—or best overall package—based on what's most effective for you after experimenting with a few.
Tips To Keep Your Regulators Maintained:
You ought to immerse the regulator along with its associated components in freshwater after each diving day. Even nicer still is soaking in warm water, such in the bathtub of your hotel room while you go out to supper. Afterward, remove the regulator from the fresh water bath, "swish" it, and hang it up to dry. This assists in washing away grit and sand as well as salt that may otherwise crystallize and affect the function of the regulator.
You should also check the O-rings when you add accessories to your regulator, like air-integrated computers, and replace any that appear broken, chewed up, or clearly worn. If you ask your dive shop to install any extras, their staff will routinely check for worn parts like this on opened sections and they can also add nice touches like hose protectors (which guard against hoses bending or wearing at the attachment point).
The regulator should, above all, be examined and serviced at the frequency advised by the manufacturer (often annually) to ensure that it is prepared for the diving season. In fact, a lot of divers have their regulators checked out and serviced towards the conclusion of the diving season so they may store them after the diving season is over for the year in pristine condition. In this manner, the regulator's vulnerability to corrosion and contamination during prolonged storage is reduced. Ask the certified scuba diver at your dive center for advice on additional servicing facets that will be crucial for your specific regulator.
Make sure to check out our website, Temple Adventures – we have state of the art scuba diving equipment and tons of Padi certified scuba diving courses to select from.