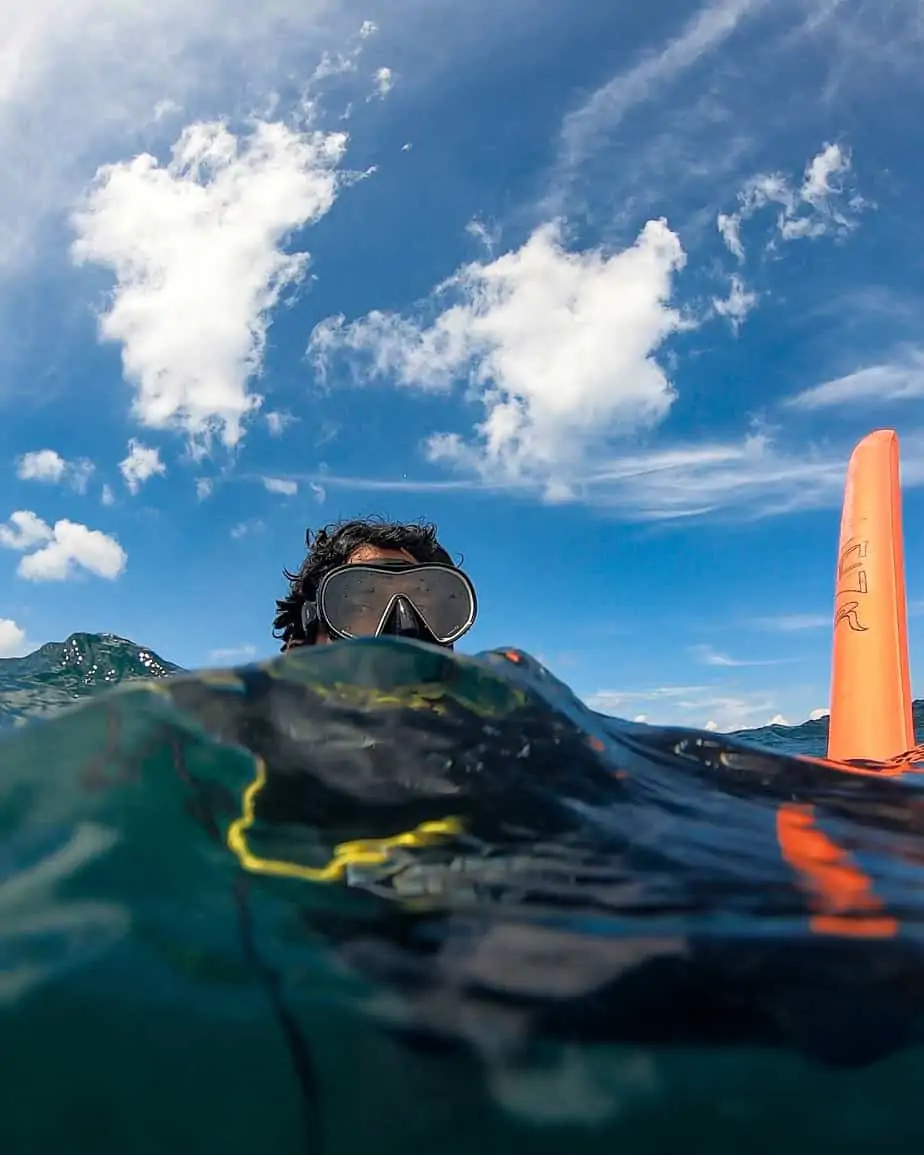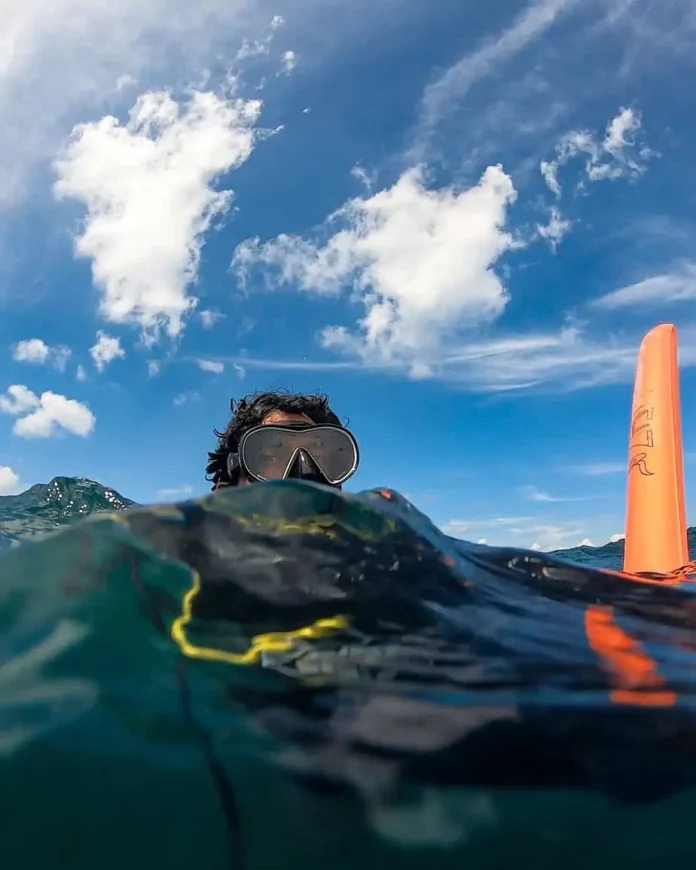 Scuba diving India is becoming a fast growing industry and understandably so! People are realising that scuba diving  exceeds beyonds the Islands.
We have heard of scuba diving in Andamans and scuba diving in Lakshadweep. What we are unaware of is the diverse diving that is found in mainland India.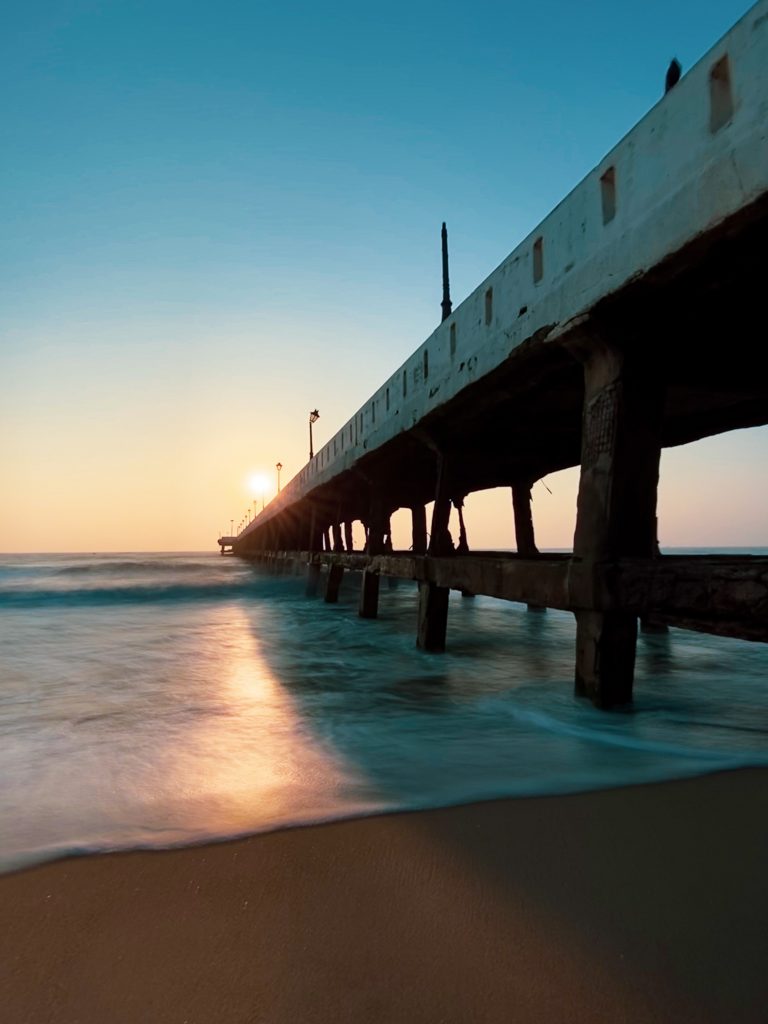 Pondicherry is a quaint little city in southern India and is a gem of a scuba diving location. Temple Adventures started 10 years ago and has since gained the status for the best mainland scuba diving in India.
Being a PADI 5* rated dive centre, we conduct various courses for all types of recreational divers. In this blog we will be focusing on the entry-level certification which is the PADI Open Water Course.
Scuba diving is an adventure sport that definitely gives a diver an adrenaline rush every time they go underwater. Which is why the PADI Open Water Course is extremely popular!
As a PADI certified Open Water Diver you can: 
Scuba Dive to a depth of 18 mts/60 ft.
Go on fun dives after the completion of your course with another certified buddy or a PADI professional.
Experiance and explore a whole new colourful life underwater.
If you choose to do your PADI Open Water course in India, then Temple Adventures is the place for you!
Requirements for the PADI Open Water Diver Course: 
Minimum age is 10 years old.
Must be able to swim non-stop and unaided for 200 meters OR must be able to swim with snorkelling gear for 300 meters.
Students must be able to float for 10 minutes without any support.
Students must carry their own swimsuits, water bottles, towels, caps, face mask, personal items.
Temple Adventures inclusions:
All scuba equipment rental.

All the necessary PADI Open Water certification fees.
Breakfast and snacks provided on the boat.
So now let us run you through the basics of the PADI Open Water Course. 
Scuba Diving Theory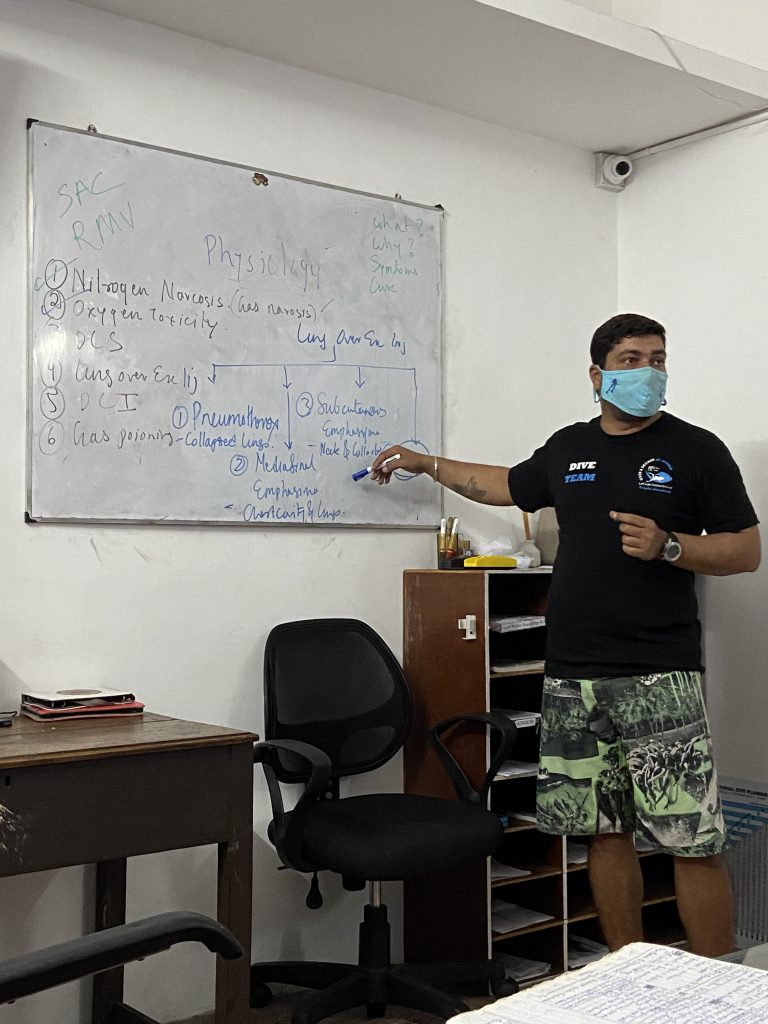 Scuba diving comes with it's own risks. This is why it is important to understand the theory behind this adventure sport. The PADI Open Water Course comes with knowledge reviews, quizzes and a final exam. While all this may sound like a lot to deal with, especially if you are on vacation, then fret not! Because we have you covered!
While you can always come to our dive centre and complete the required tests; you now also have the option of E-Learning.
If you make an advanced payment during your booking, then we can send you all the PADI E-learning material as well as necessary videos for you to study and learn from. This way you can finish all your knowledge reviews, quizzes and exams at home itself! But this does not mean we will not be there for you. If you have any questions or doubts, we can always arrange a classroom session for you as well. Because in the end, it is important for every student who comes to us to understand scuba diving properly.
Confined Water Sessions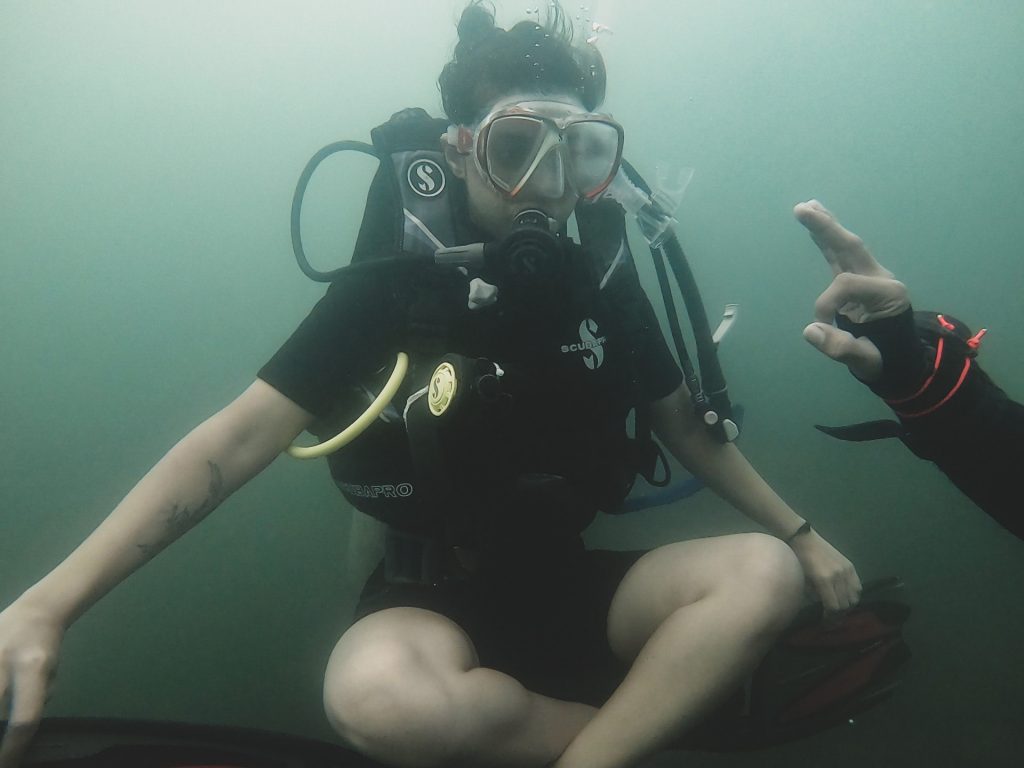 Confined water sessions are when your instructor will teach you the necessary skills you need for becoming an open water diver. These confined water sessions are divided into 5 segments and each segment has specific skills you need to learn and show your instructor that you are able to perform the skill satisfactorily.
Confined water trainings at Temple Adventures takes place in our mini pools and our confined quarries. We get done with Confined Water 1, 2 and 3 in our mini pool and then we head on to the quarry where we get done with Confined Water 4 and 5.
In this PADI Open Water course, we will teach you:
Equipment Management, Set-up and Care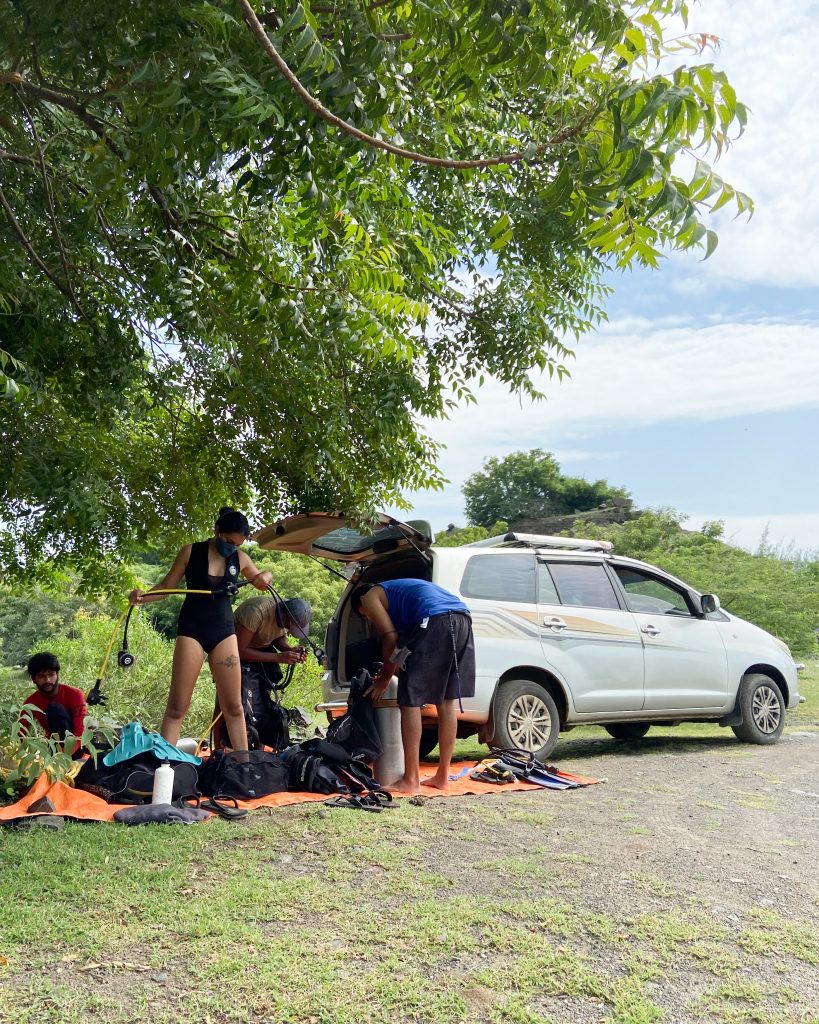 Basic Navigational Skills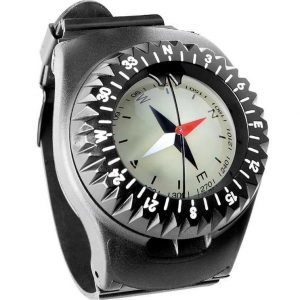 Buoyancy Skills and Practice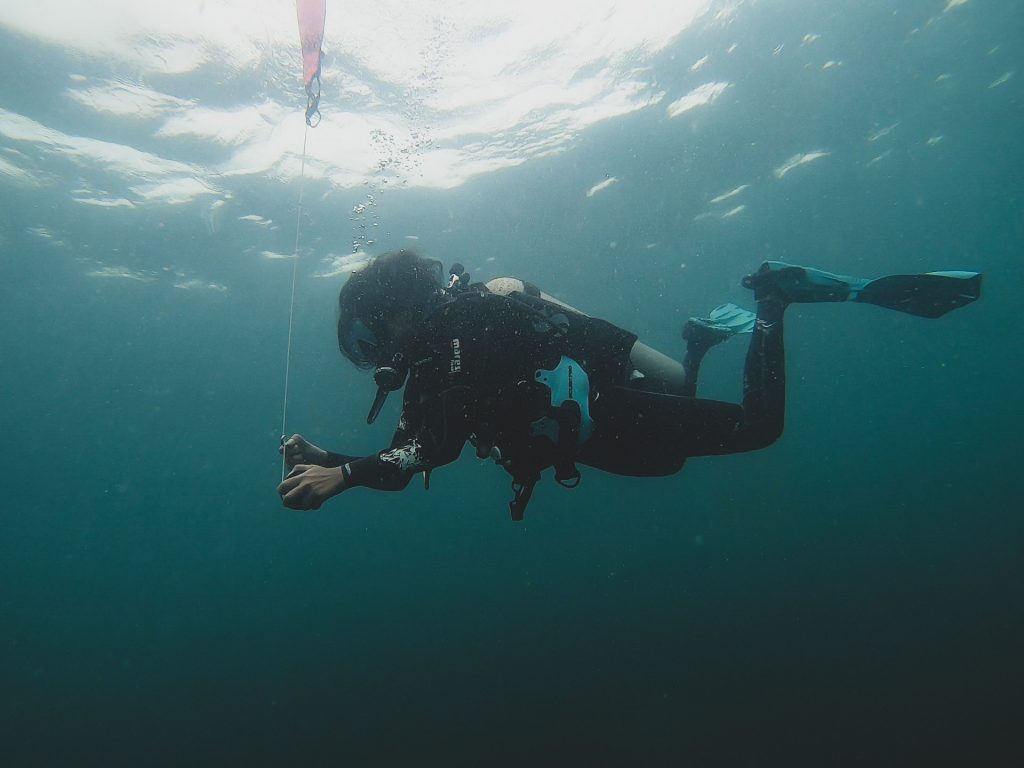 Emergency Protocols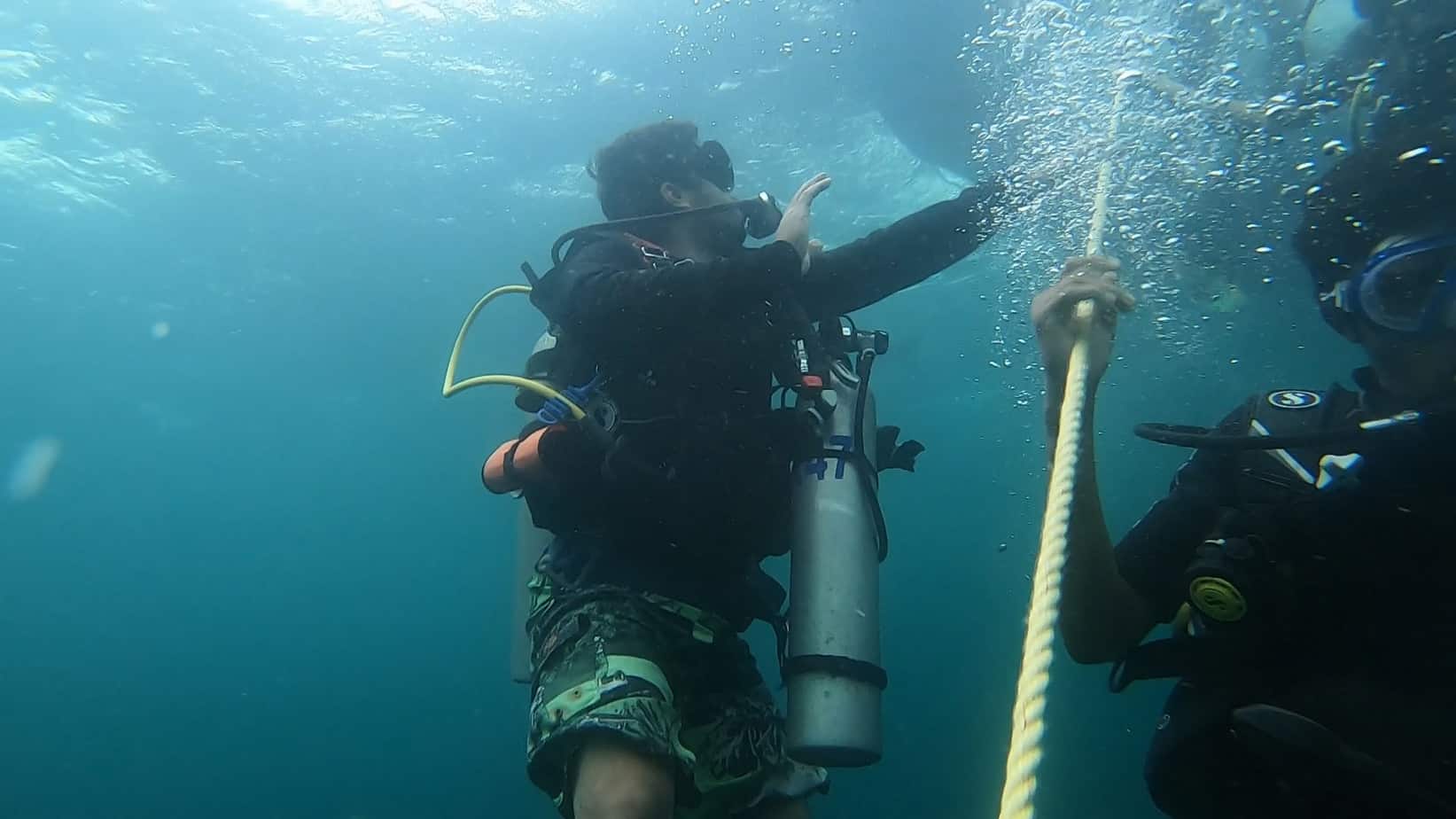 Caring for the Marine Ecosystem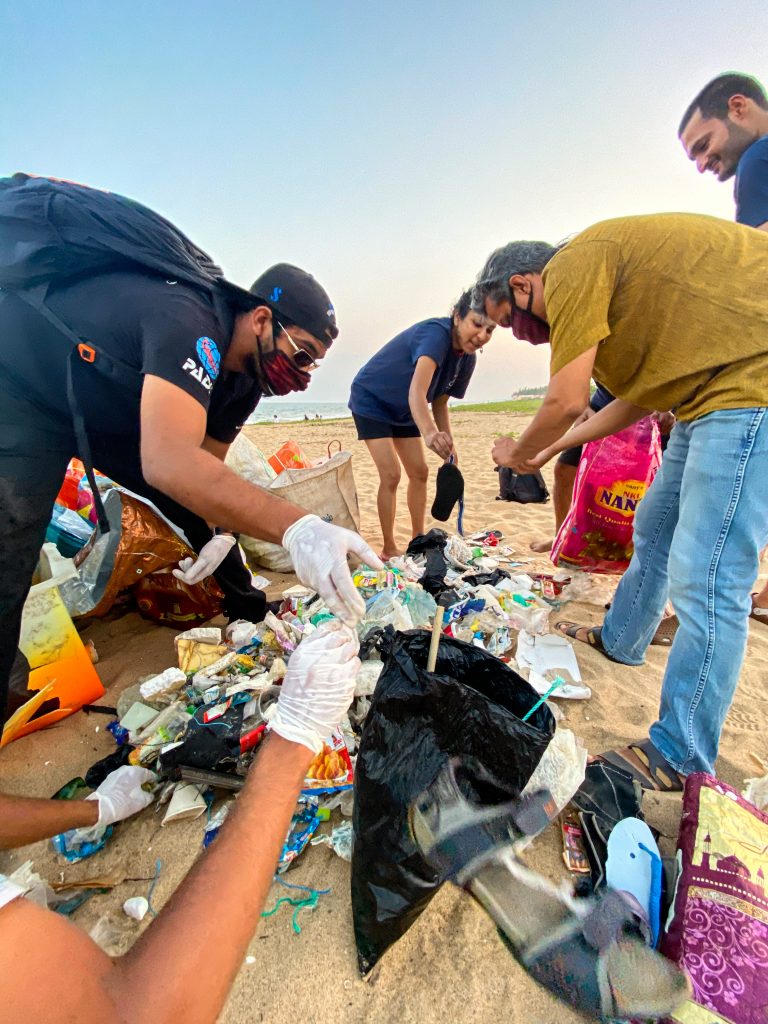 By being a good and responsible diver you can ensure that you leave the ocean without any harm. Another thing you can do as a scuba diver is become an ocean warrior. You can go for clean up dives and help remove debris from our ocean beds.
Open Water Sessions
Finally, what you all are waiting for! Pondicherry is one of those dive locations that offers both fresh water and salt water diving. This means we teach all our students how to scuba dive in different kinds of environments. Your first two dives will happen in our fresh water quarry; whereas the last two dives take place in our blue oceans.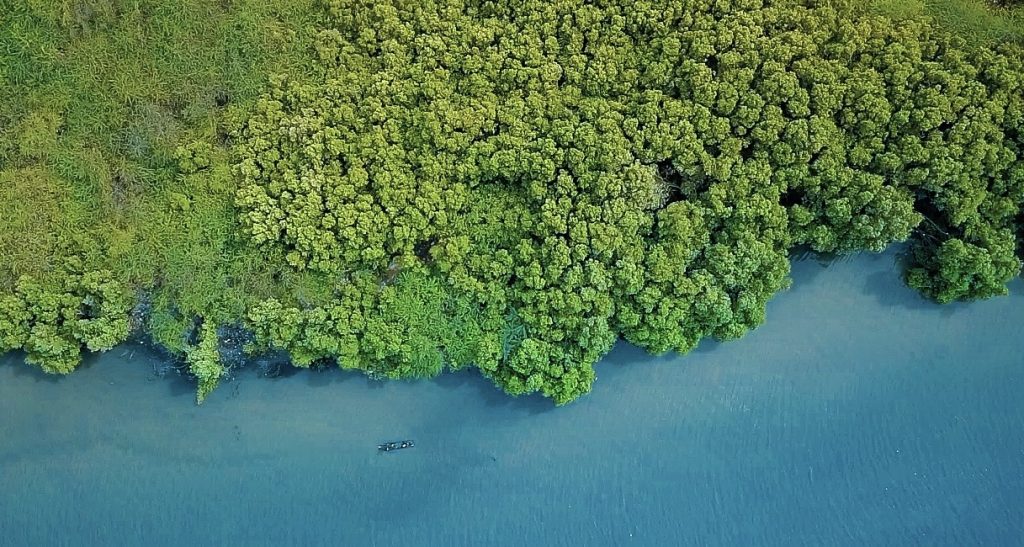 During the first two dives, your instructor will make you demonstrate some skills so that they are confident that you are confident doing those skills. If you manage to complete these set of skills, then your last two dives become exploration and fun dives!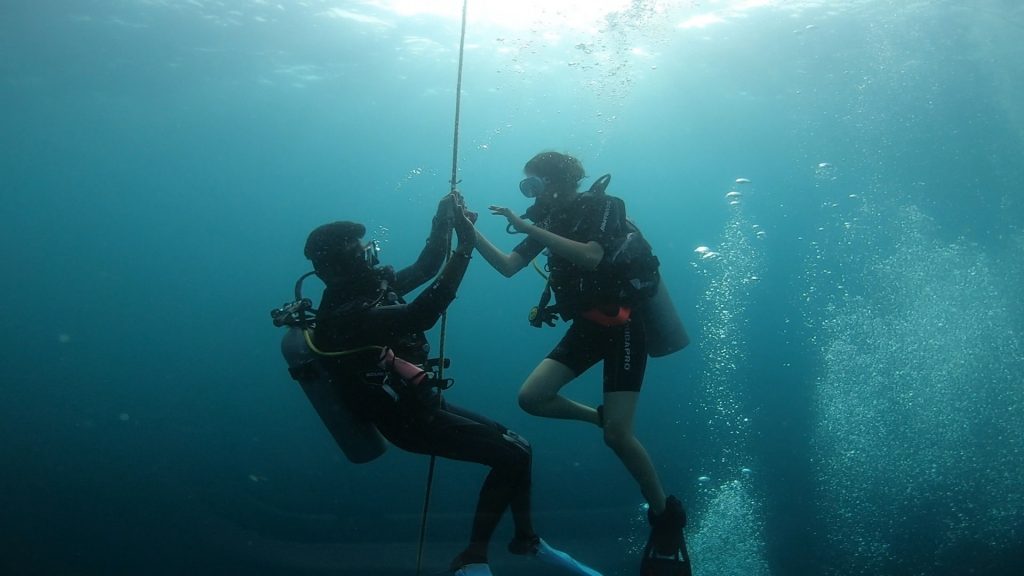 *If you choose the E-learning option, then you can easily finish your PADI Open Water course in two days. 
Scuba Diving with Temple Adventures 
Day 1 
Complete your registration and fill out your medical forms.
You will be given your scuba wetsuit and equipment according to your size.
Start with your equipment setup.
Jump in the tub and finish off your Confined Water 1,2,3 training.
Head on a mini road trip to our gorgeous quarry.
Complete your confined water training 4 and 5 there.
Finally finish off your first two dives.
Pack your equipment for the next day.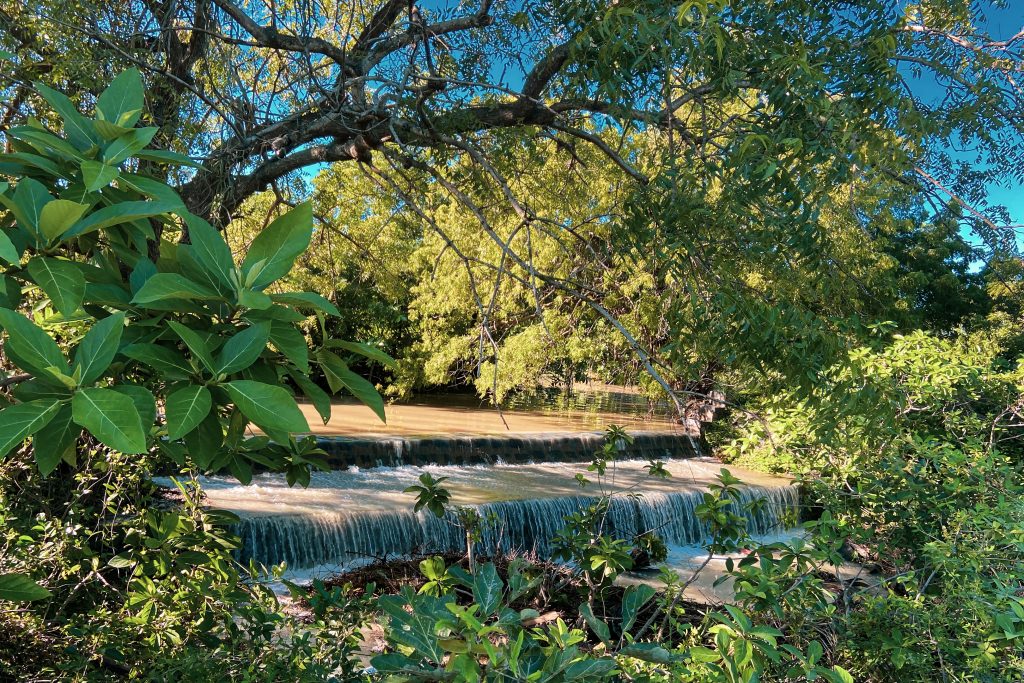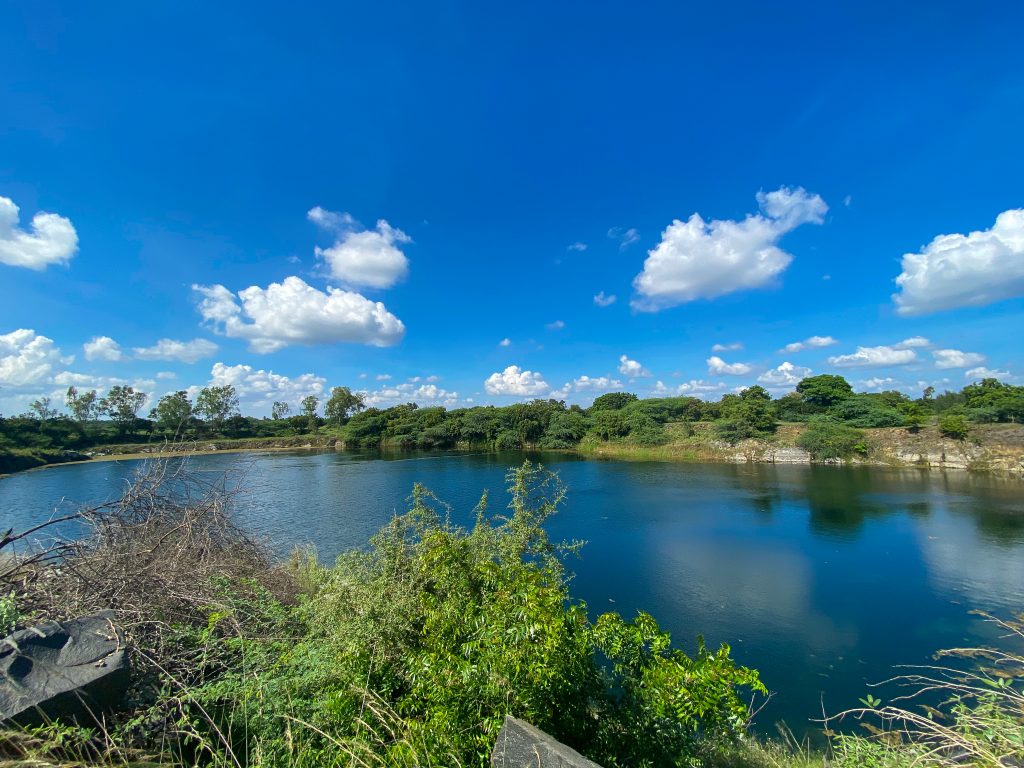 Day 2 
Our mornings start early, so come to the dive centre at 6:30am.
Get into your wetsuit and boots.
We will then drive you to our harbour.
Enjoy a beautiful 30 minute boat ride.
Complete your dives 4 and 5.
Head back to the dive centre and log your dives.
Learn how to clean the school equipment you used and store them properly.
Congratulations! You are now a PADI certified Open Water Diver.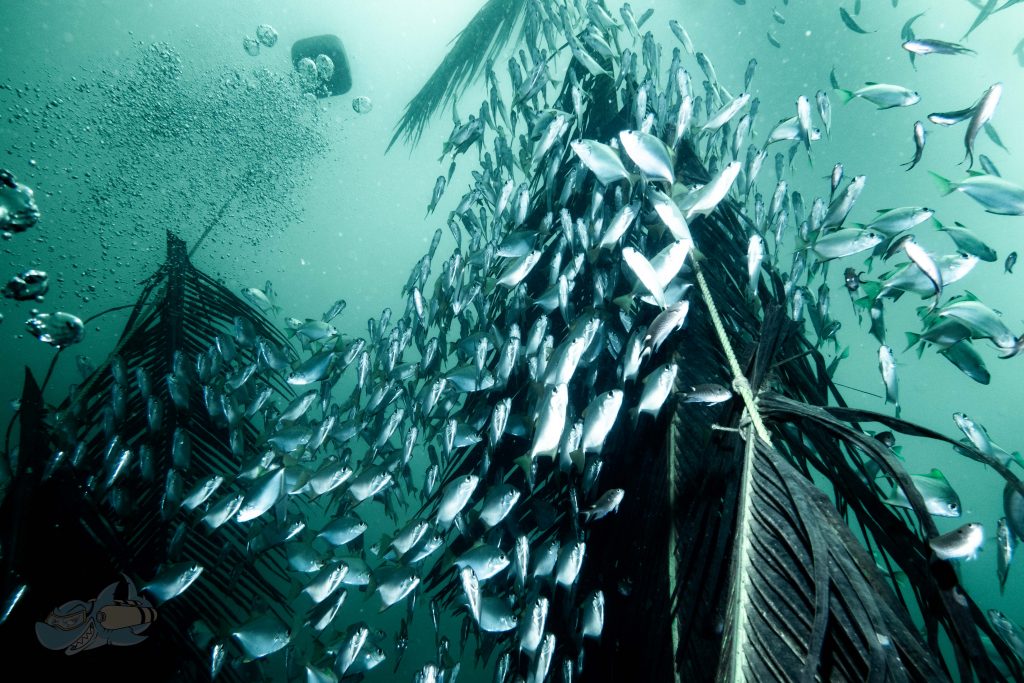 *If you wish to do your dive theory at the dive centre, then that can be organised too. The Open Water course will then last 3 days.  
Scuba Diving in Pondicherry is beautiful and perfectly safe. Learning to dive with us will make you a good and confident scuba diver.
Click here to book your PADI Open Diver course with us!
Already a certified scuba diver? No problem! Click here to book in some fun dives or here to continue your dive education.