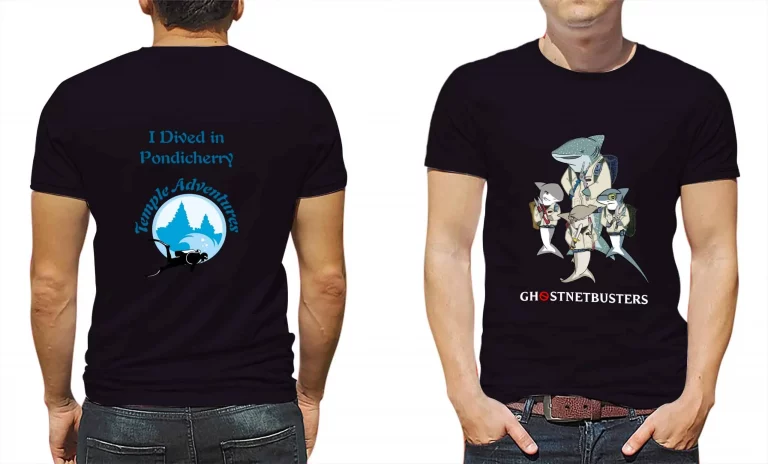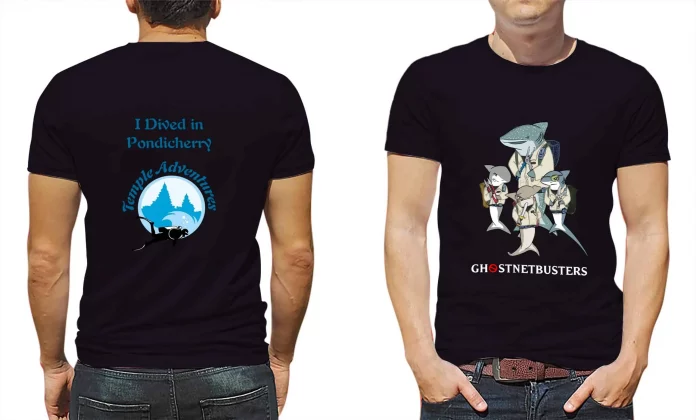 'Deep down you want the best'- the tag line of Scubapro! As the tag line implies, each and every one of us really wants the best of everything whether be it a house, a car or something as small as a pen! Similarly, every diver wants to have the best of diving equipment which is reliable, economical, suitable, robust and also comes with the latest technology and innovation.
Scubapro has been making reliable products since 1963! Diving equipment that a scuba diver possesses is really important for him as the diver is trusting his life with it. That is why a reliable set of gear is very crucial when it comes to scuba diving. The brand 'Scubapro' has been around for 56 odd years now and has created the much-required trust in the diving community by constantly being reliable and proving themselves continuously all of these years. Their products really stand out when it comes to design, aesthetics, functionality, or durability. That's why we love them! A lot of divers connect the logo of Scubapro which is an 'S' with words like safe, savior, self-sufficient, simple yet sharper!
Before buying anything we always think of the suitability of a product for us which is a very important factor as only if a particular product is suitable and comfortable for us we want to have it. May it be a motorcycle, a helmet or a bicycle or even a bathroom slipper, only if they are suitable we choose to buy them.  In this way, Scubapro gives divers a wide range of options to choose from when it comes to different diving equipment. All of their products like Masks, BCD's, Fins,  come in a variety of shape and sizes for all kind of people, kids, men, and women. Therefore you can easily get the one that suits you the best in terms of color, size or shape.
Suitability for any individual does not only mean the model that fits them the best or matches their requirement but it also should fit in their budget which holds high weightage when we choose any product. Scubapro has a lot of options for divers when it comes to diving equipment, they have affordable products as well as premium products which you can find in the market for competitive prices. And note this! An economical product by Scubapro will not mean they will compromise on any factors which we have in mind while choosing a product! Even if it's a low budget product Scubapro never compromises with the reliability or quality. That is the reason it is the most recommended brand when it comes to scuba diving equipment all over the world. If any Scubapro diving equipment is economical, it does not mean it's quality or durability is compromised! The product will vary only with some additional features whereas the basic features will remain the same. For example, a dive computer which is economical will have all the basic features that a dive computer must have whereas a medium budget dive computer will have an inbuilt compass in addition to the basic features whereas a high budget computer will show the air pressure of the tanks along with all of the other features!
 Another factor while choosing diving equipment is the level of learning a diver has! The choice of diving equipment will be based around the level of learning an individual and the type of dives that he plans to do. For example, a new diver who has just started diving may opt for an entry-level dive computer because he will have to invest in some other gear and equipment too, and once that diver reaches a certain level he will go for an advanced dive computer which will have a lot of additional features like an in-built pressure gauge reducing the need of an additional pressure gauge which might get dragged by the diver during the dive or an in-built compass! It also makes it much easier for the diver to see his computers which are mounted on the wrist rather than having different equipment for different purpose. Similarly, a tech diver will obviously go for a tech computer in which some features are particularly for them. Therefore an individual will choose their gear and equipment according to their level of learning, experience, and their requirement. Thus, with Scubapro, you can be assured that you will find all kinds of products with different needs and usage under one roof for divers of all level.
Also, another major criteria we keep in mind while choosing a product is how is the service and support we get from that particular brand after buying the product. It may be an automobile or a smartphone or even a small gadget, we always look for the service that they provide us after selling us the product. It's the most important factor when choosing any product, especially diving equipment like dive computers, compass, regulators or BCD's. These are high-value products, so we need to be assured that after buying them we will get the support and after sale service from the brand. Scubapro won't let you down when it comes to their after sale service. They have authorized dealers and service centers spread all over the world whom you can easily find wherever you go and get your diving equipment serviced or claim warranties. Most of their authorized dealers are diving professional themselves thus having a thorough knowledge of the product. These are all of the reasons which make Scubapro diving equipment our personal favorite!
What do you'll think?
If you have used Scubapro equipment before and want to share your views, do write down in the comment section 😀
Until next time!
Love,
Tinku, Luna, Beast, Benji & Lucy