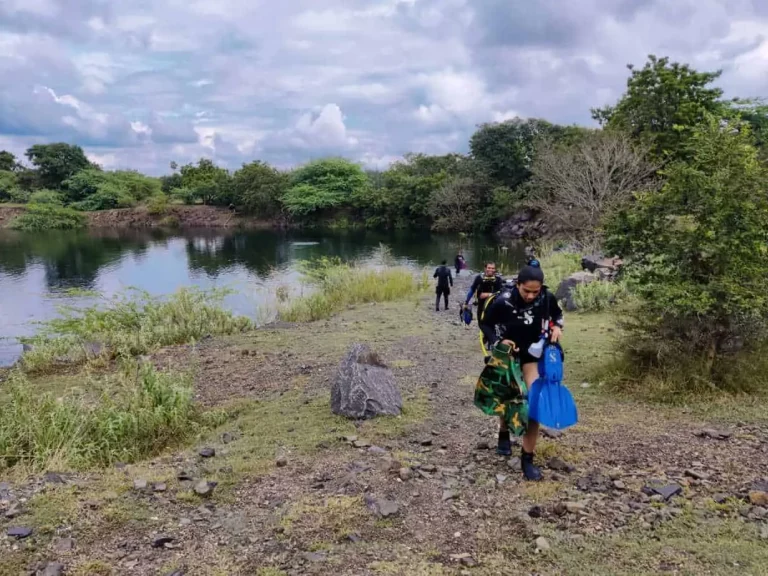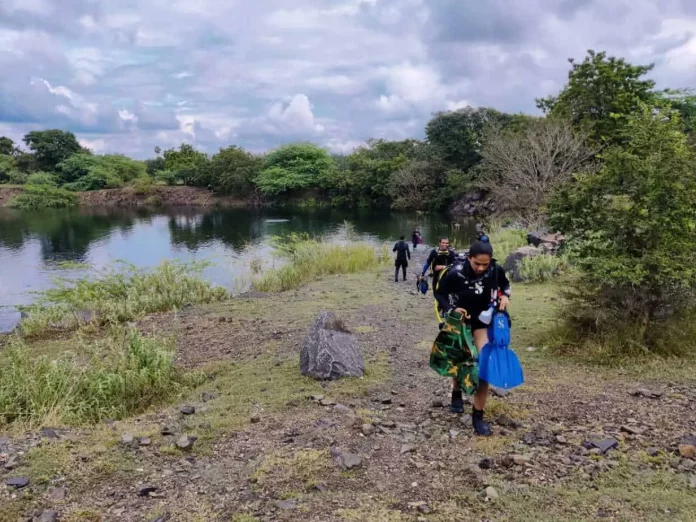 Dive gear essentials every scuba diver must have is in this list! Especially every avid scuba diver! This is a list of scuba diving equipment that we have curated for the newbie scuba diver. We understand that scuba diving can be a little daunting. And understanding your scuba gear can be equally scary for beginners. But we are here to clear that confusion, as scuba diving gear is what keeps us divers underwater!
When we are a 100ft or more underwater, we divers expect the best of the best equipment. And we know that dive gear is not cheap, but we also know why it is priced the way it is! After all, scuba diving is an adventure sport. And scuba gear allows us to explore the realms of the underwater world. Therefore, making it a very powerful tool for scuba divers!
Dive gear allows us to breathe underwater, which is why it makes sense why the pricing of dive equipment is not cheap. In the end, we have to trust that dive gear with our lives!
In this blog we have curated a handy list of dive gear essentials that we feel every budding scuba diver must have.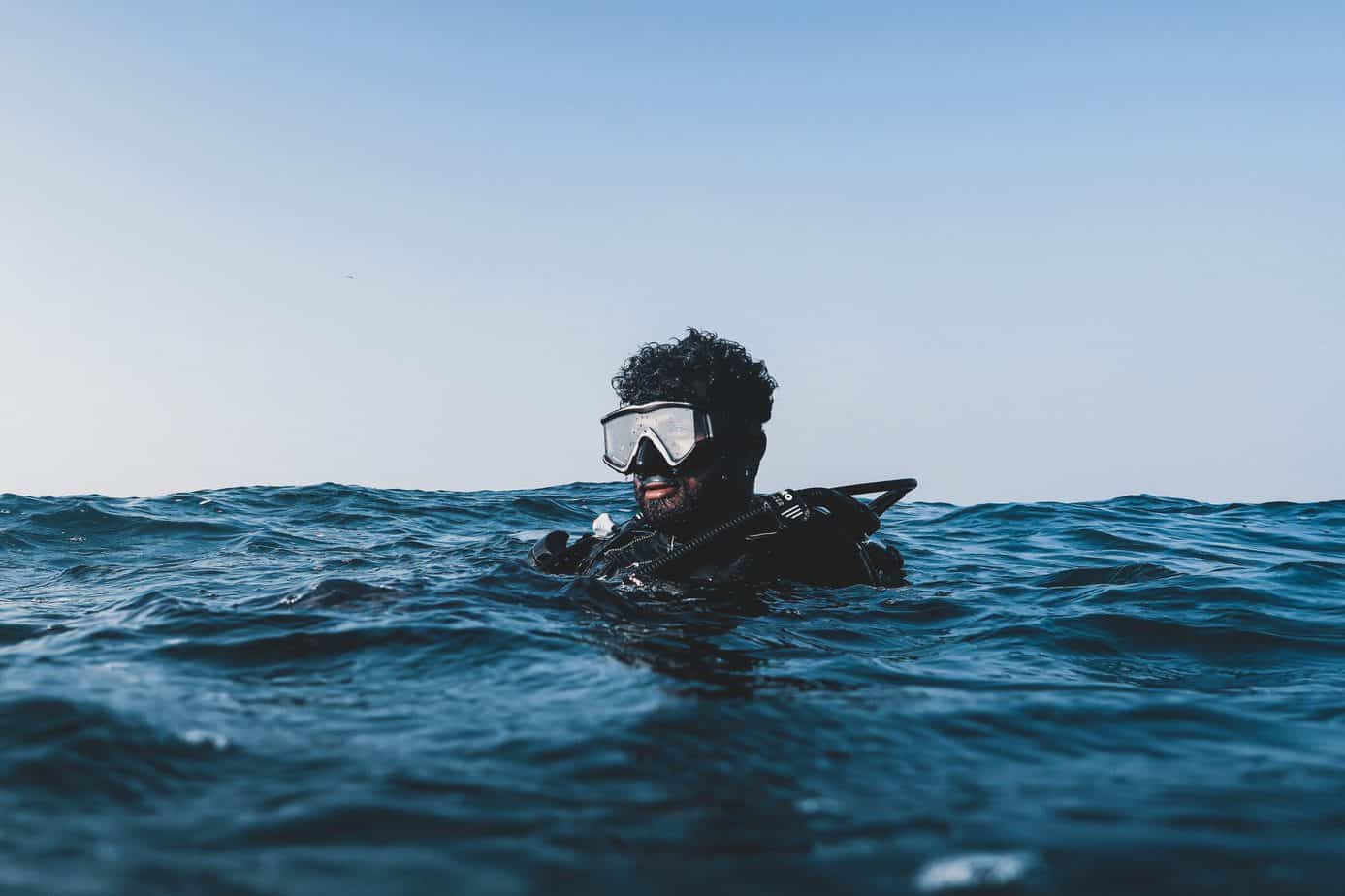 Renting scuba masks can go either ways. But most of the times, we have water going in our rented masks. And end up spending half our dive in clearing our masks.
The best way to avoid this is by getting our own scuba mask. Because when we get our own scuba gear, we make sure that it is true to our fit.
Another reason we should opt for our own mask, is for personal hygiene reasons. With COVID-19 still around, it is best to avoid using rented masks and get your own!
Snorkel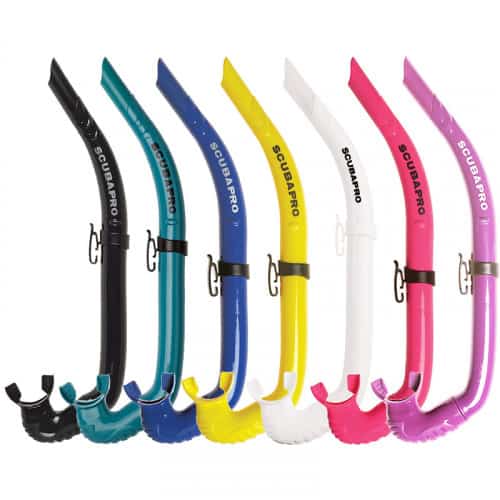 Snorkels are a great piece of device that can be used for snorkelling, free diving and scuba diving!
Nobody likes wasting their precious air by breathing it all up on the surface. And so the snorkel is their best bet! Again, another reason to opt for your own snorkel is for personal hygiene reasons.
Also, snorkels are a great accessory with your scuba mask and most people like to get matching gear, which ends up looking super cool!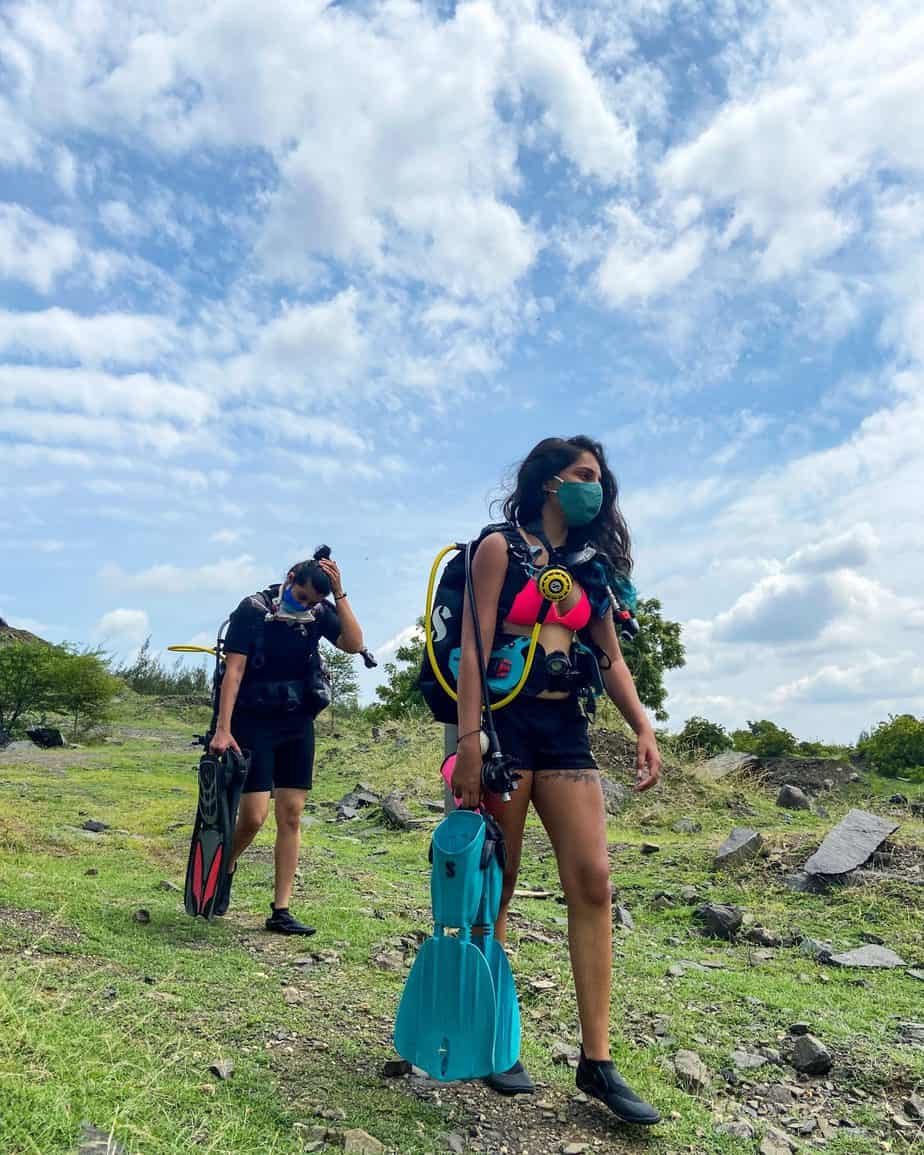 We all remember renting fins and ending up with blisters because they were not a perfect fit. We can easily avoid this issue and have a blister-free dive trip by simply getting our own fins. Buying your personal fins can help you with what fin type best suits you. If most of your dives are on dive trips then using the Seawing Novas is ideal as they are travel fins. Because they are light. But if you are looking to go into technical diving, then the Jet Fins are your best bet!
Wetsuit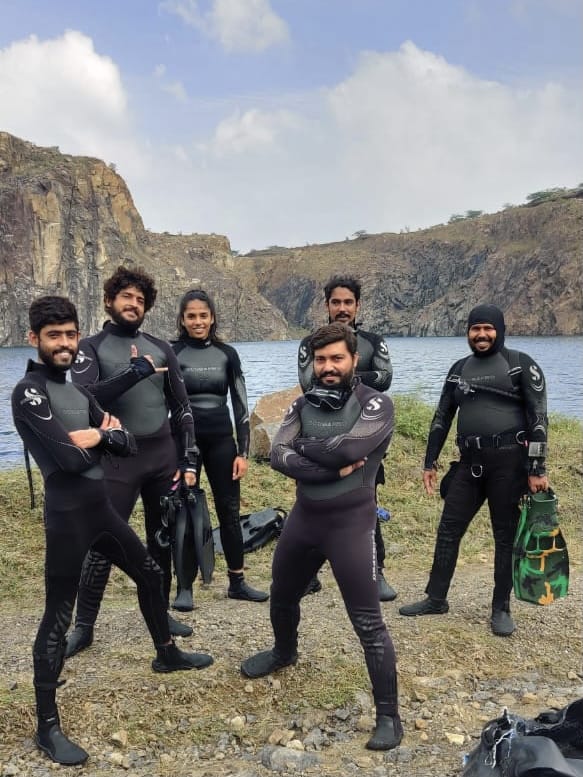 "There are only two kinds of people in the world. Those who pee in their wetsuit. And those who lie about it!"
If you have been a scuba diver for a while, then you have pretty much heard of this phrase. While there is absolutely no shame in peeing in your wetsuit, it is always best if it's your personal wetsuit you are peeing in!
But in all seriousness, a wetsuit gives you proper protection. From chilly waters and plankton stings, a wetsuits job is to give you adequate and proper exposure protection. Wetsuits are chosen depending on the water temperature. And person to person preference. If you are someone who does most dives in tropical waters you can go for a shorty or a 2mm or 3mm wetsuit. If you are diving in colder waters you can range from 5mm to 7mm wetsuits. However, if you are someone who generally feels cold, then getting a wetsuit according to your preference and threshold for the cold is ideal.
And this is exactly why having your own wetsuit helps! Because you get to decide what thickness neoprene best suits you. And let's not forget it also makes you look super cool underwater and on land.
Dive Computer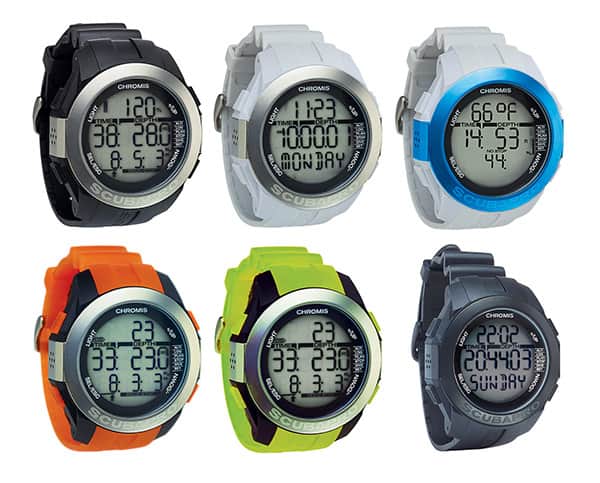 All the scuba diving manuals and all your instructors will be making this clear to you – dive computers are NOT meant to be shared! And for good reason. If you are taking up scuba diving and enjoy going for recreational fun dives, you absolutely need your own dive computer! They are a great device to monitor your NDL and to keep a track of many other such things necessary for your safety!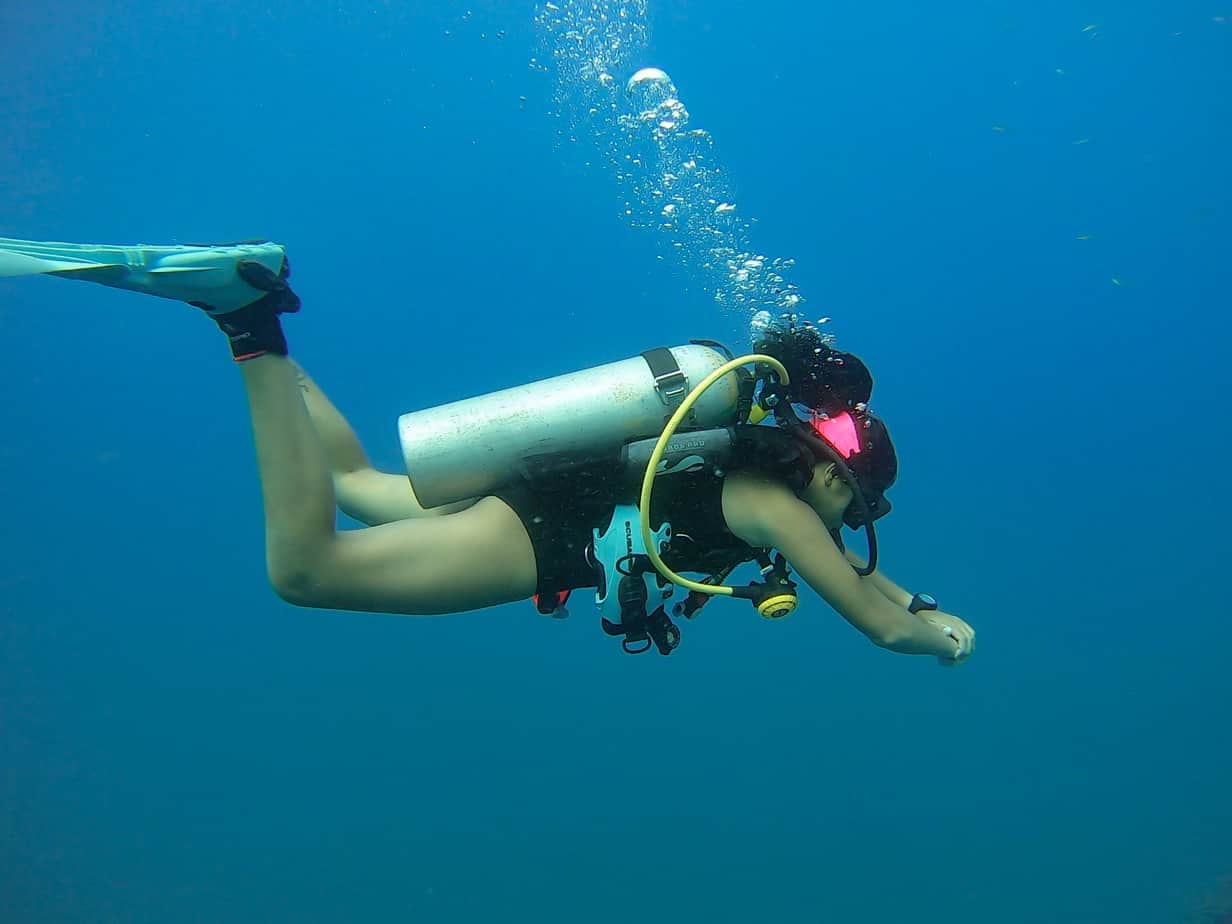 The dive gear that joins them all! The BCD is the coolest looking jacket that you can own. And it can help you go underwater! What more to convince you? The BCD is a jacket that connects your cylinder and your regulators and your SPG! And it helps you control your buoyancy underwater so that you can go and explore the underwater world easily!
Regulator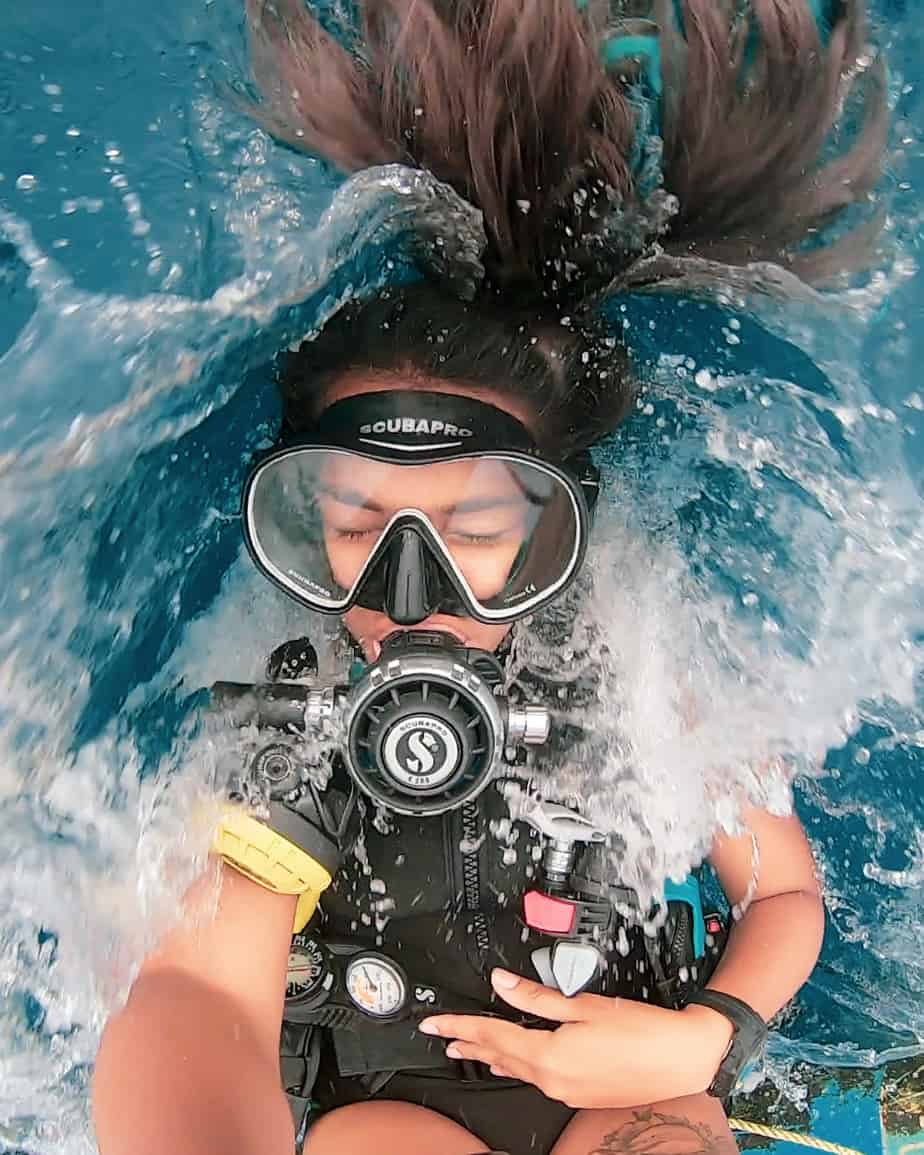 Regulators are what allow you to breathe from your 11.1 litres of air from your tank! This is an expensive piece of equipment, but deep down you want the best! and the Scubapro regulators are the best that you can buy! While you can always rent regulators as well, there again comes into the picture, the question of hygiene. Having your own regulator also takes care of the fact that it will be properly serviced. Rental equipment can make you overthink if the regulators are serviced or not!
Dive Gear Necessities
Here is a short list of necessities that is equally important that you can rent out, but is best to have your own!
Compass 
Submergible Pressure Gauge 
Dive Knives 
Dive Log Book 
Medical Kit 
Scuba diving is one of the most exhilarating feelings to experience and it would not be possible without the state of the art dive gear!
Having your own scuba equipment is extremely crucial for the avid diver and for the budding avid diver.
Still have questions on what to buy and where to buy from? No problem there, because we have you covered!
Send us a message on Instagram or reach out to us here.