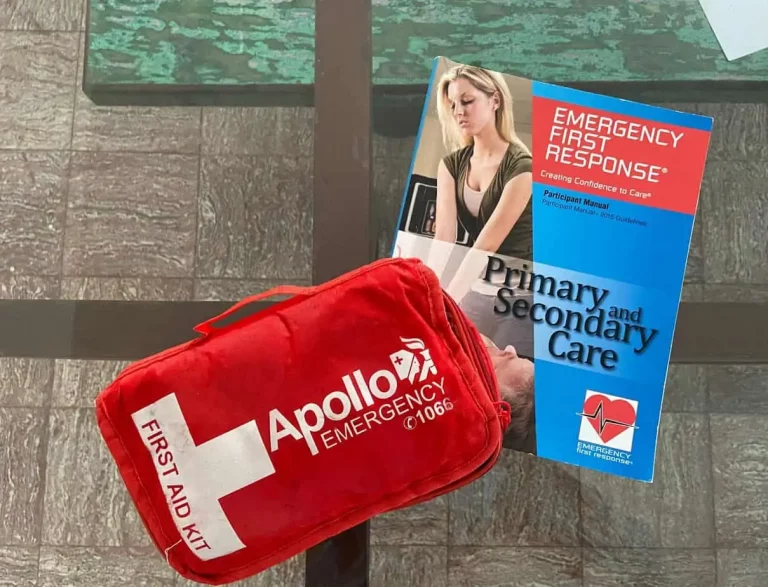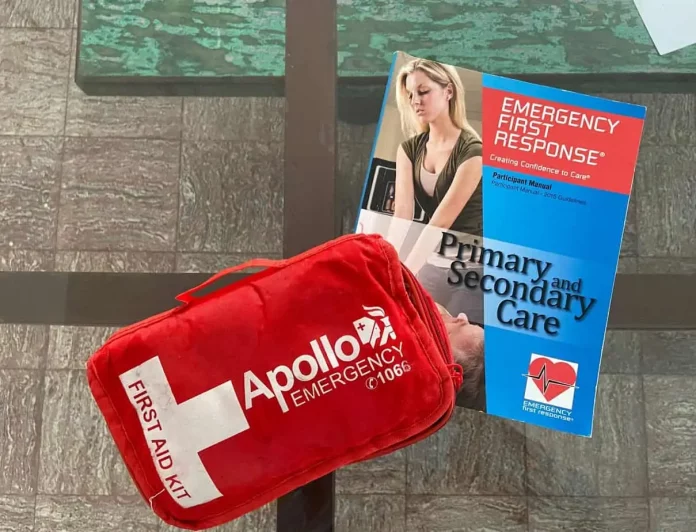 Emergency First Response is an excellent course to do whether you are a diver or not. Being able to handle emergency situations can be tricky, but in this course you learn how to deal with these situations.
At Temple Adventures, we teach you how to be a responsible Emergency First Responder, who can provide primary and secondary care.
But first, let us tell you what you will be learning in this course:
You will learn to give effective CPR.
Help somebody who is choking.
Properly handle a possible spinal injury.
Improve your first aid skills.
Respond correctly to illnesses and injuries.
Learn to apply bandages and splints.
Be ready and prepared for an emergency.
You will learn everything in this course to help in an emergency situation before emergency medical services arrive.
So why should you do the Emergency First Response Course?
We have five good reasons why you should do one of the most popular courses in the world.
1. Reduce Recovery Time:
By taking the Emergency First Response course you learn how to give effective primary care to someone in a grave situation. You learn how to give primary care. This care can severely reduce the recovery time of the patient. For example, if you see an unconscious, non-breathing person, you will start effective CPR right away after alerting EMS. Your speedy thinking and help can help resuscitate the persons heart, saving them and reducing their recovery time.
2. Upgrade Your Skills:
Doing this course helps you upgrade your basic first aid skills and you learn a lot more. You advance your first aid skills while also learning how to give primary care and actually saving a persons' life.
3. Gain Confidence:
As an Emergency First Responder, you are taught everything required to help someone in an emergency situation until EMS arrives. Many times, people are worried about injuring a person more or causing more damage by helping someone. But if a person is already in their worst state, there is nothing worse you can do. But by helping them, you can actually save a life. The training you will receive with us is extremely thorough and you will gain the confidence to help those in need during an emergency situation.
4. It Is Fun:
Okay, that may be an understatement. The course is in fact SUPER fun. While we understand the seriousness of the course, we also understand that by making it fun it can be a better learning experience for students. The course is designed in such a way where you learn and practice your theory and skills effectively while also roleplaying scenarios and enjoying the course!
5. Rescue Diver:
For the certified divers looking to becoming rescue divers, the Emergency First Response course is mandatory. You cannot become a rescue diver without knowing how to give CPR and basic first aid.
At Temple Adventures, we also teach you optional skills such as providing 100% O2 and using an AED.
An AED is an Automated External Defibrillator that not a lot of centres have. But we do and we make sure all our students know how to use it!
Are you convinced yet to do the course? If yes, then send us a message here so we can help you to book your course!