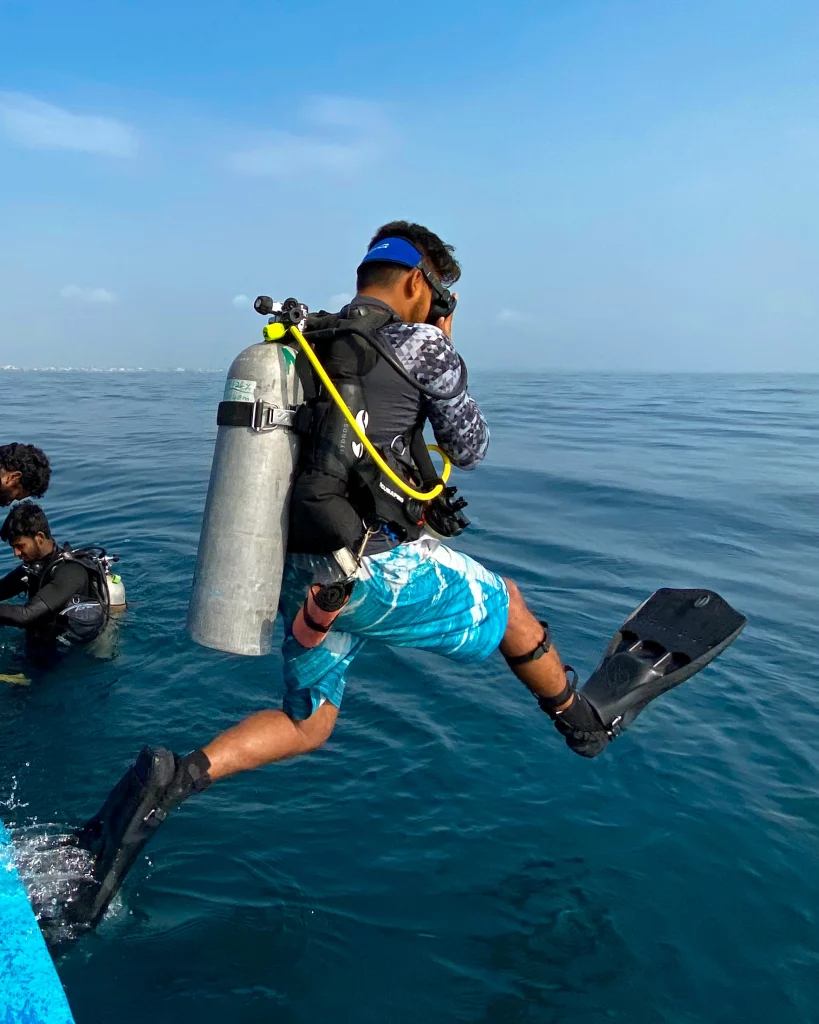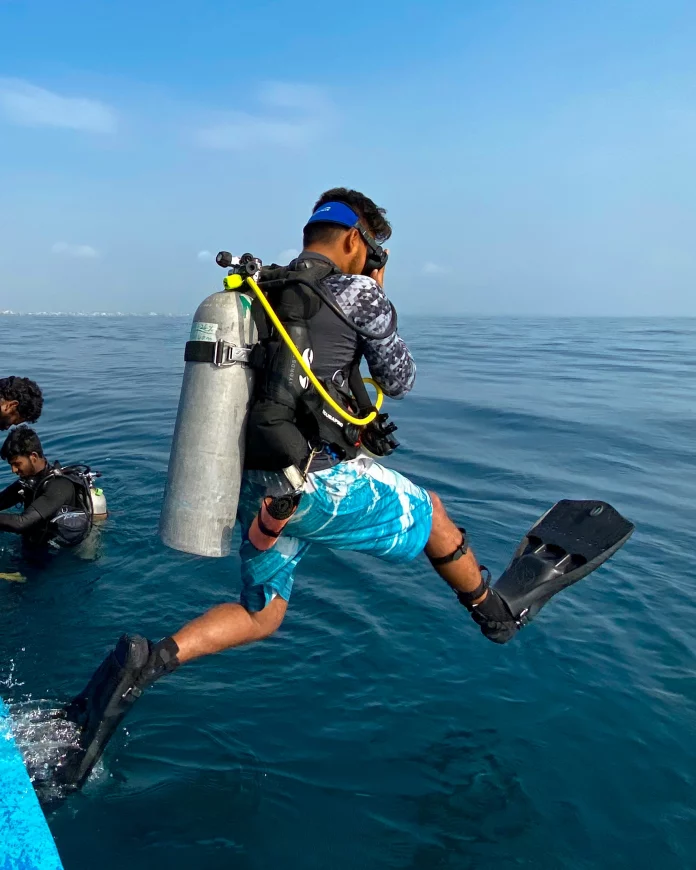 Become a certified scuba diver with Temple Adventures in Pondicherry is definitely something you should do before 2021 ends. Having over 26 dive sites in Pondicherry, you are in for a real treat when it comes to scuba diving.
Temple Adventures is a PADI 5* rated dive centre in Pondicherry. We are also India's first mainland diving centre. We run a whole lot of courses and programs here. One of them being the PADI Open Water course. This is one of our most popular courses and is incredibly fun as well!
If you are someone who is interested in exploring the underwater world, then it is an absolute must to have a certification or no reputable dive centre will give you tanks. This is because scuba diving is an adventure sport. While it is one of the safest adventure sports, it does come with it's own risks. This is why you need a license to go diving. Because when you become a certified scuba diver, it is proof that you have received the necessary training you require to go underwater.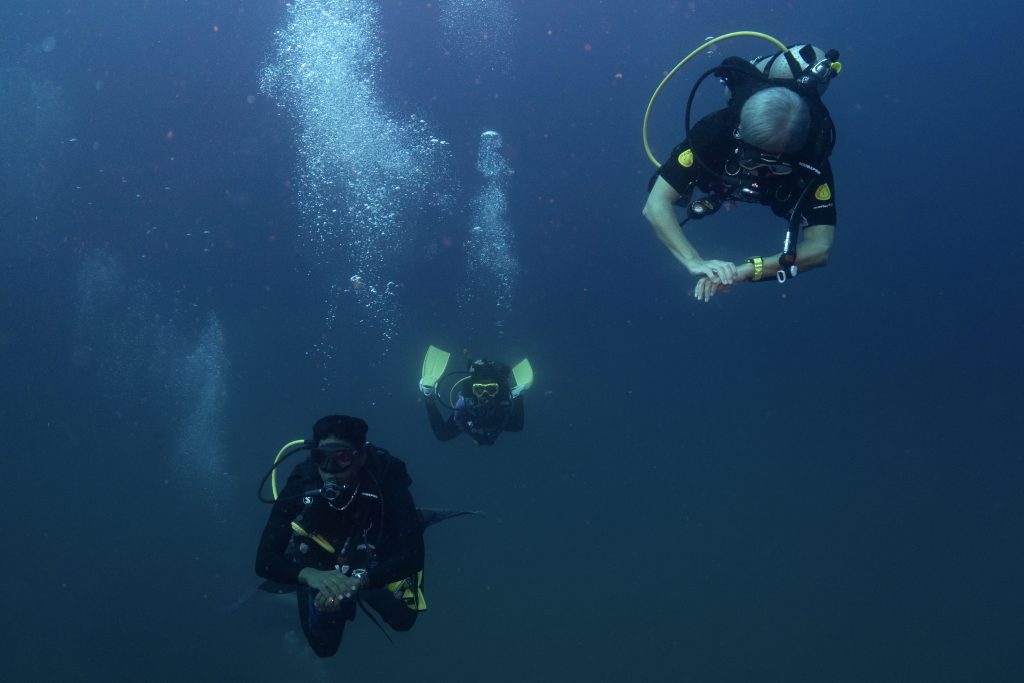 Here are four good reasons you should become a certified scuba diver: 
1. Exploration
As a certified diver, you get to explore a part of the planet that not a lot of people have had the privilege to do. Our oceans are less explored compared to outer space, so the chances of stumbling about new incredible dive sites is very high. As a PADI certified diver, you can go to any dive centre in the world and go for fun dives and enjoy a whole new world and underwater experience.
2. Dive Trips
You can make every trip a dive trip! They are so much more fun and you even get to make so many new friends. Dive trips are basically trips that has an the main focus on scuba diving. Many dive centres organise dive trips as well as liveaboard trips. That means you literally live on a dive boat and explore the underwater world.
3. Get Closer To Nature
By getting certified, you get to become a better scuba diver with the correct training. This allows for you to closely observe marine life without disturbing them. Scuba diving is nothing short of an underwater safari where you will always get to observe and learn about the incredible marine life that resides underwater.
4. Upgrade
Getting your beginner level scuba certification (which is the PADI Open Water certification) allows you to upgrade to the PADI Advanced Open Water course and a lot more. Your basic scuba certification is enough to open many doors for various scuba courses. You can then explore deeper sites, become a rescue diver and even become a dive professional.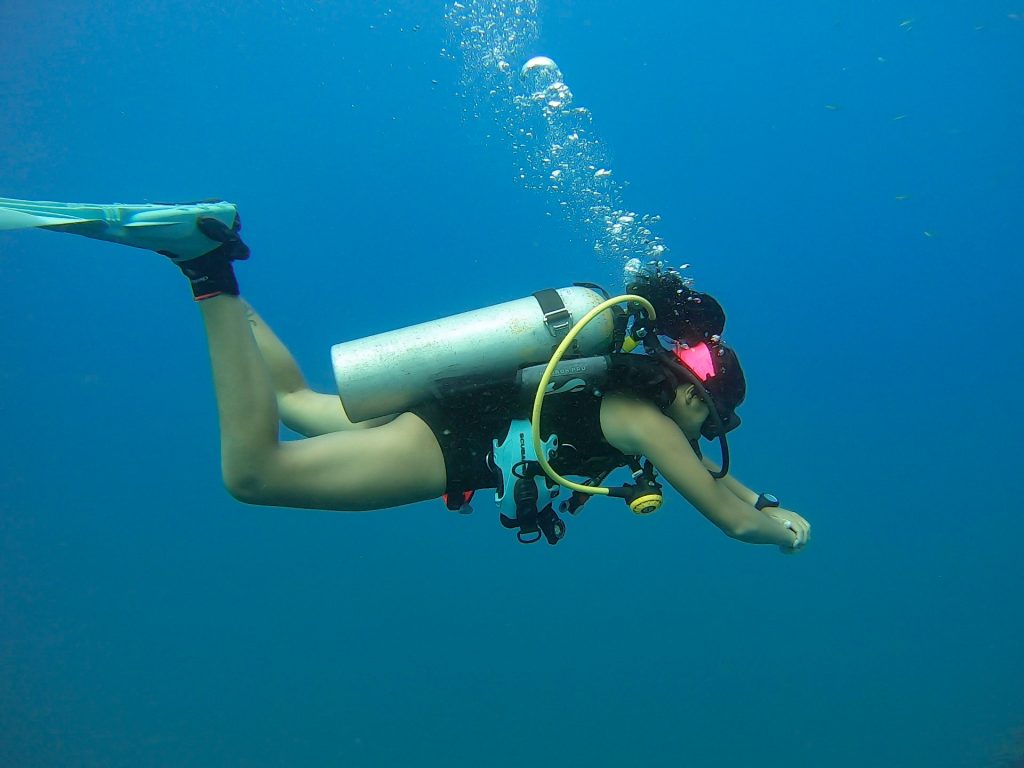 To become a certified PADI diver you need to know how to swim. Basic swimming is just fine! Because you will be made to do a 200 metre swim test. Other than that, being reasonably fit and healthy are the only prerequisites to getting your certification.
Read more about the PADI Open Water Course
Want to become a certified scuba diver? Send us a message here to book your courses with us!