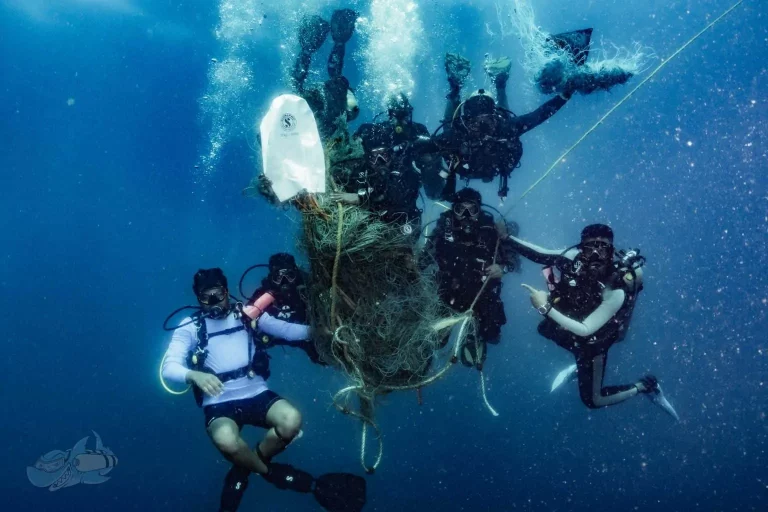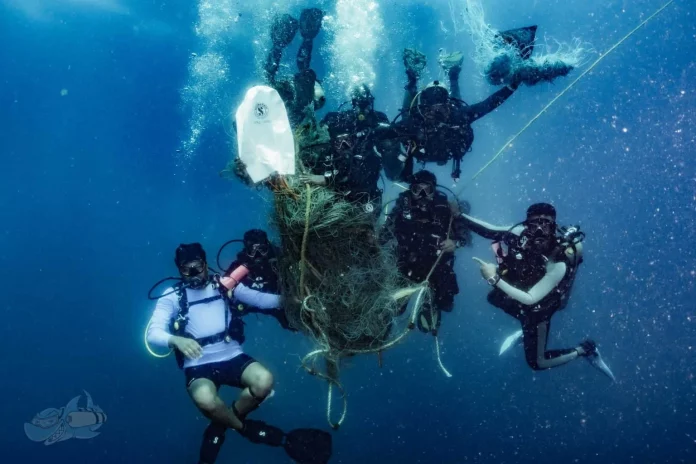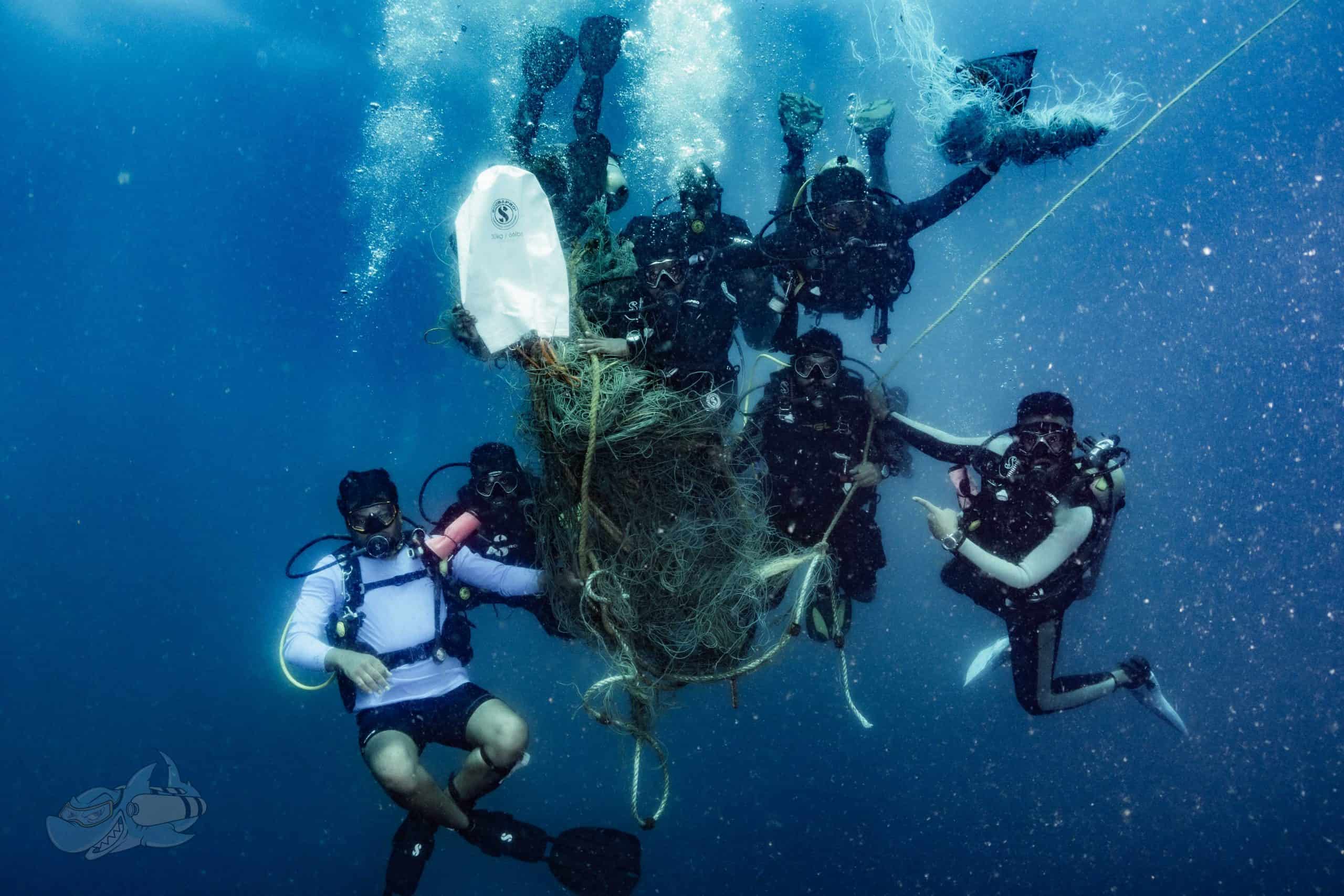 As scuba divers and conservationists, we owe it to our marine life and our oceans to conserve and protect them. As scuba divers it is our duty to make sure that we are not disturbing the marine life and taking care of it. 
One way scuba divers help conserve the oceans is by picking up any trash that is found underwater. 
One of the biggest problems faced by our oceans is discarded fishing nets, commonly known as ghost nets. Ghost nets find their way on corals, wrecks and anywhere they can tangle themselves and are proving to be a massive disturbance to the marine life, as fish tend to get entangled in those nets leading to injury and ultimately death. 
This is why it is important to safely remove ghost nets, one dive at a time to keep the marine ecosystems a clean and healthy place. 
Temple Adventures recently discovered a shipwreck in Pondicherry waters and managed to do a couple of Dive Against Debris dives at the site. 
About the Trawler Wreck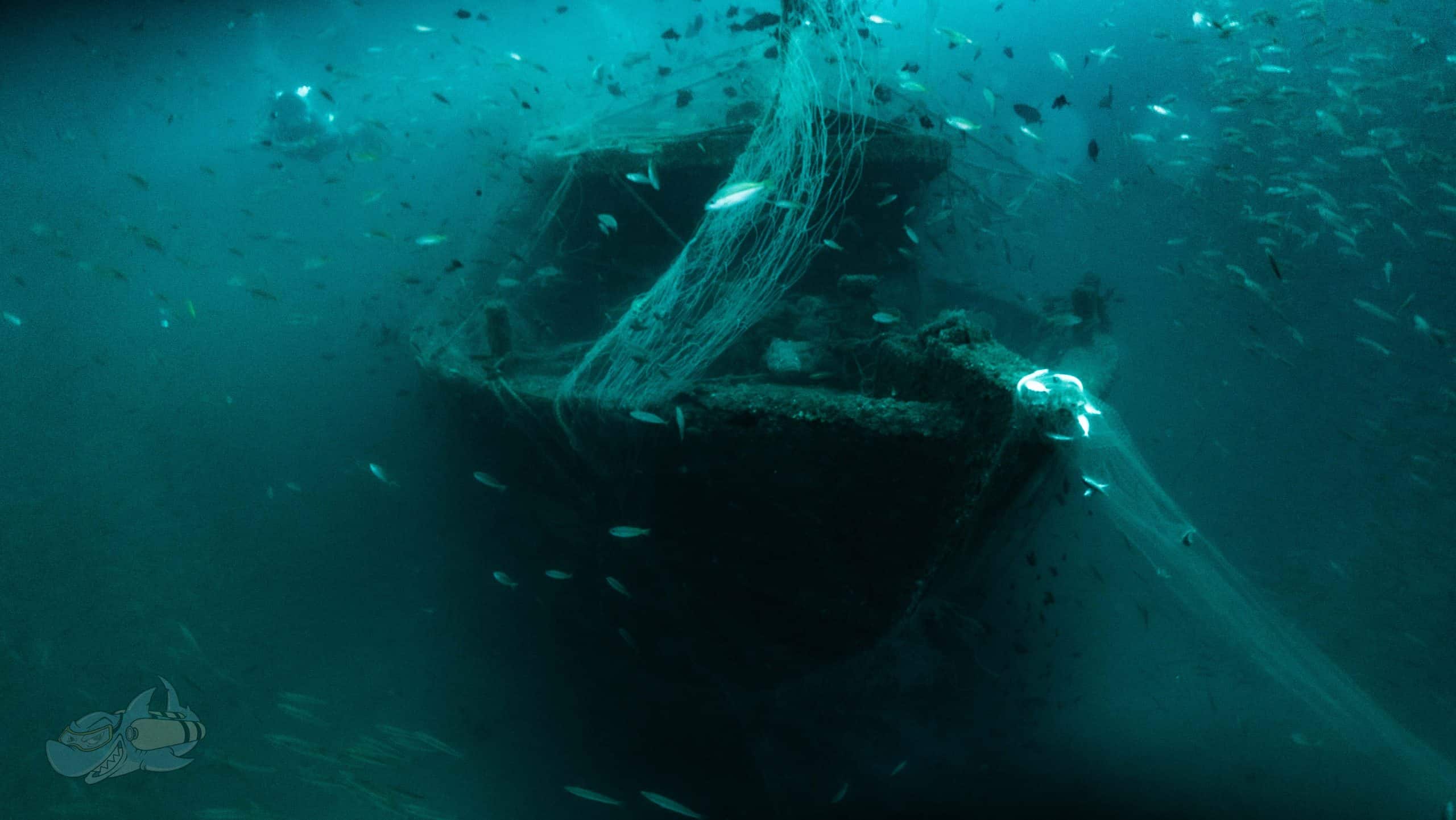 Situated in mainland India, it is often hard to find a vast array of scuba diving spots, but here at Pondicherry we have a treasure trove of gorgeous dive sites. Pondicherry is a healthy amalgamation of coral reef dive sites, wall dives, artificial reef sites and wreck dives. 
Back in February 2020, via word of mouth from the local Pondicherry fishermen, Temple Adventures' dive masters found out about a sunken ship lying in deep waters. 
As adventurers, we were obviously intrigued and decided to go for a wreck dive the very next day to further explore the site. 
Temple Adventures discovered a massive fishing trawler wreck 7.7nm (14 kilometres)  East, lying at a depth of 34m. 
Wrecked probably in January or February 2020, but to our surprise the trawler wreck was already booming with healthy marine life such as groupers, lion fish, black kingfish, barracudas and various other colourful life that had made the wreck their home.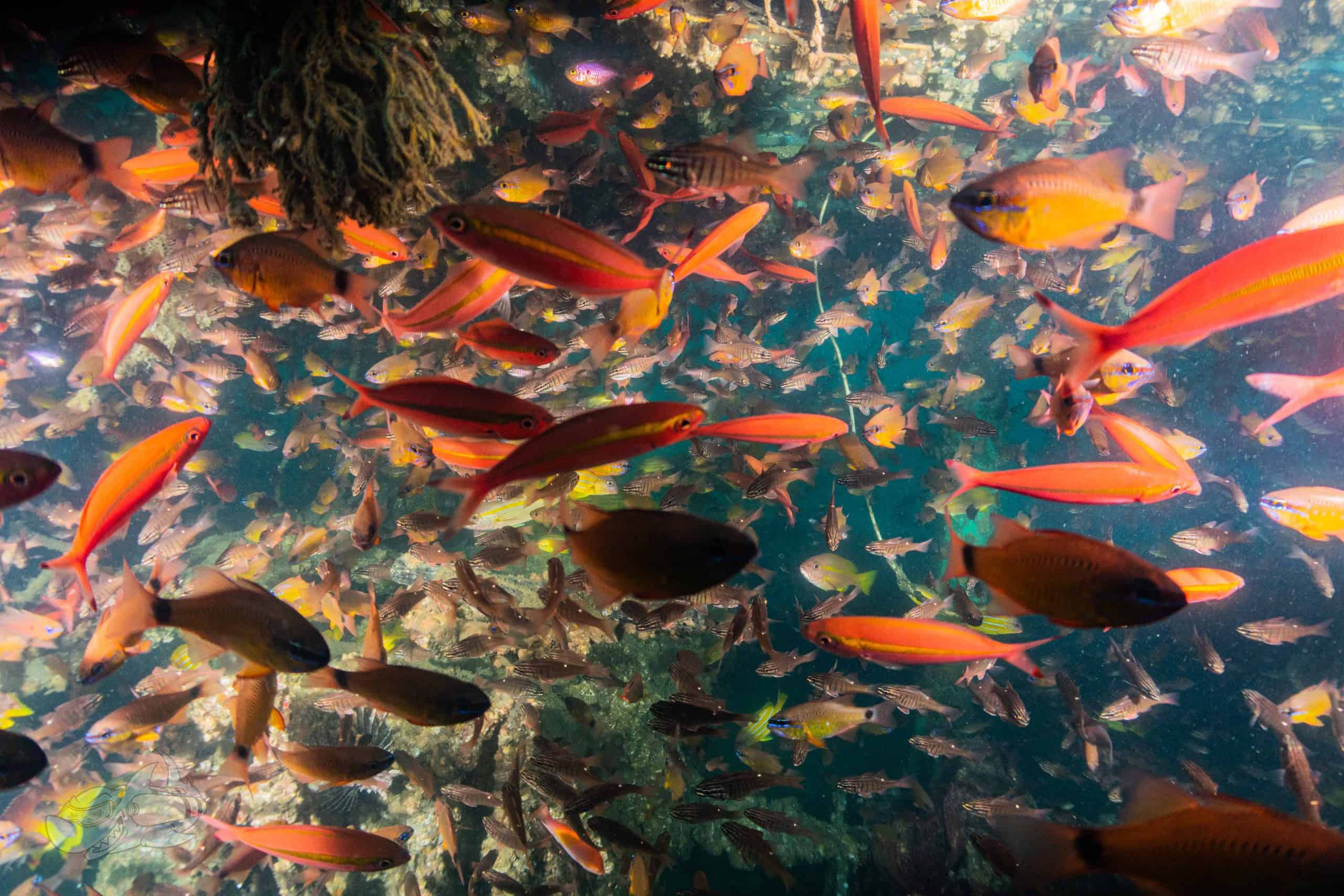 Dive Against Debris Dives at the Trawler Wreck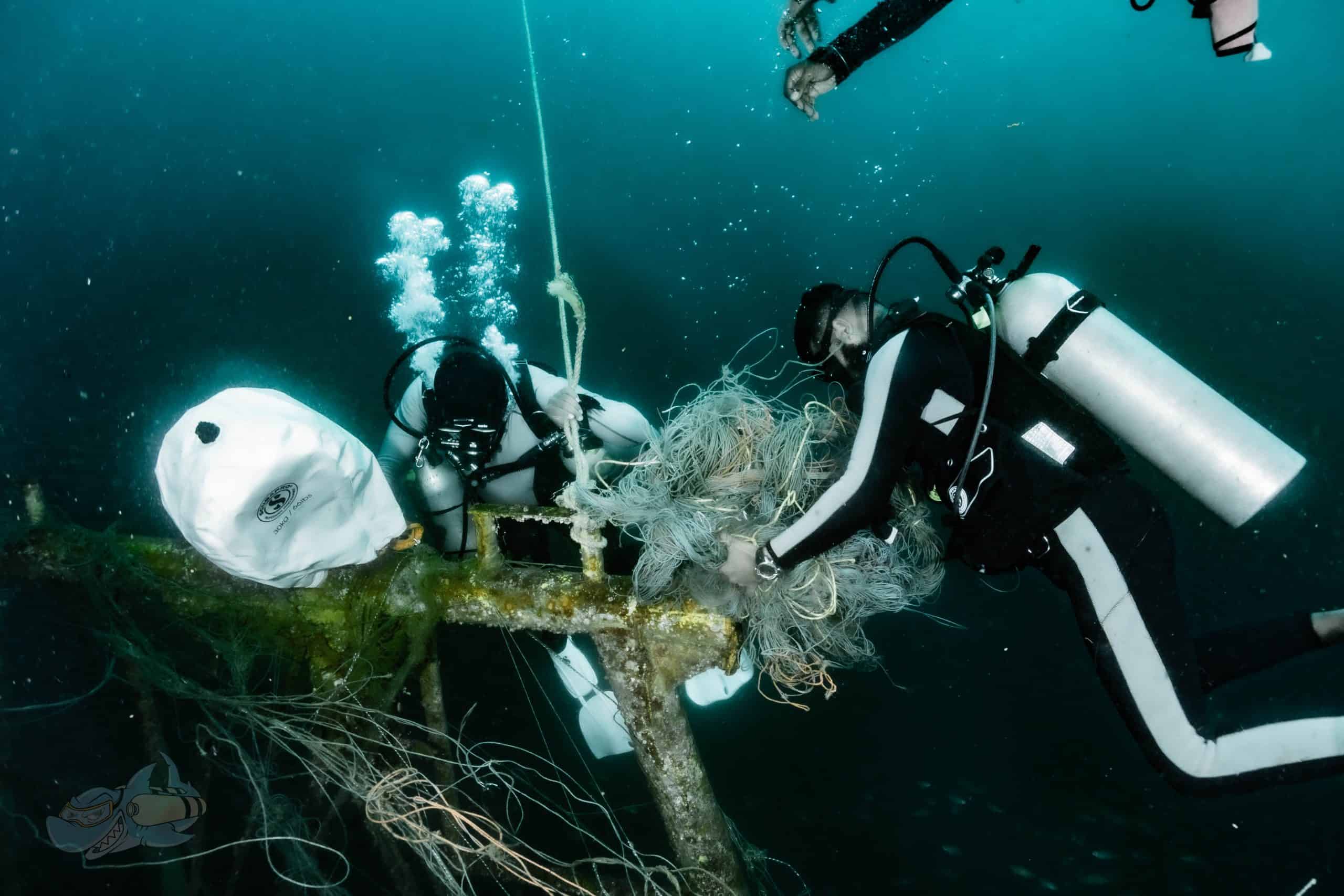 Temple Adventures conducted two PADI Dive Against Debris dives at the newly discovered Trawler Wreck where the main goal was to collect as much marine debris as possible. Considering the vastness of the wreck, the team understood that this would require more than two dives; nevertheless we set out to sea, to remove trash from the ocean. 
Temple Adventures organised a team of thirteen scuba divers, who were divided into groups of three, which were a: 
Cutting Team – the members of this team were responsible for cutting the ghost nets as well as rescuing any fish that were stuck in them.

 

Collecting Team – the members goal was to collect all the cut-up ghost nets and other debris and place them in mesh bags.

 

Safety Team – the responsibility of this team was to ensure the safety of the other scuba divers.

 
The team also comprised of designated photographers and videographers who were responsible for documenting these conservation dives. 
Debris Collection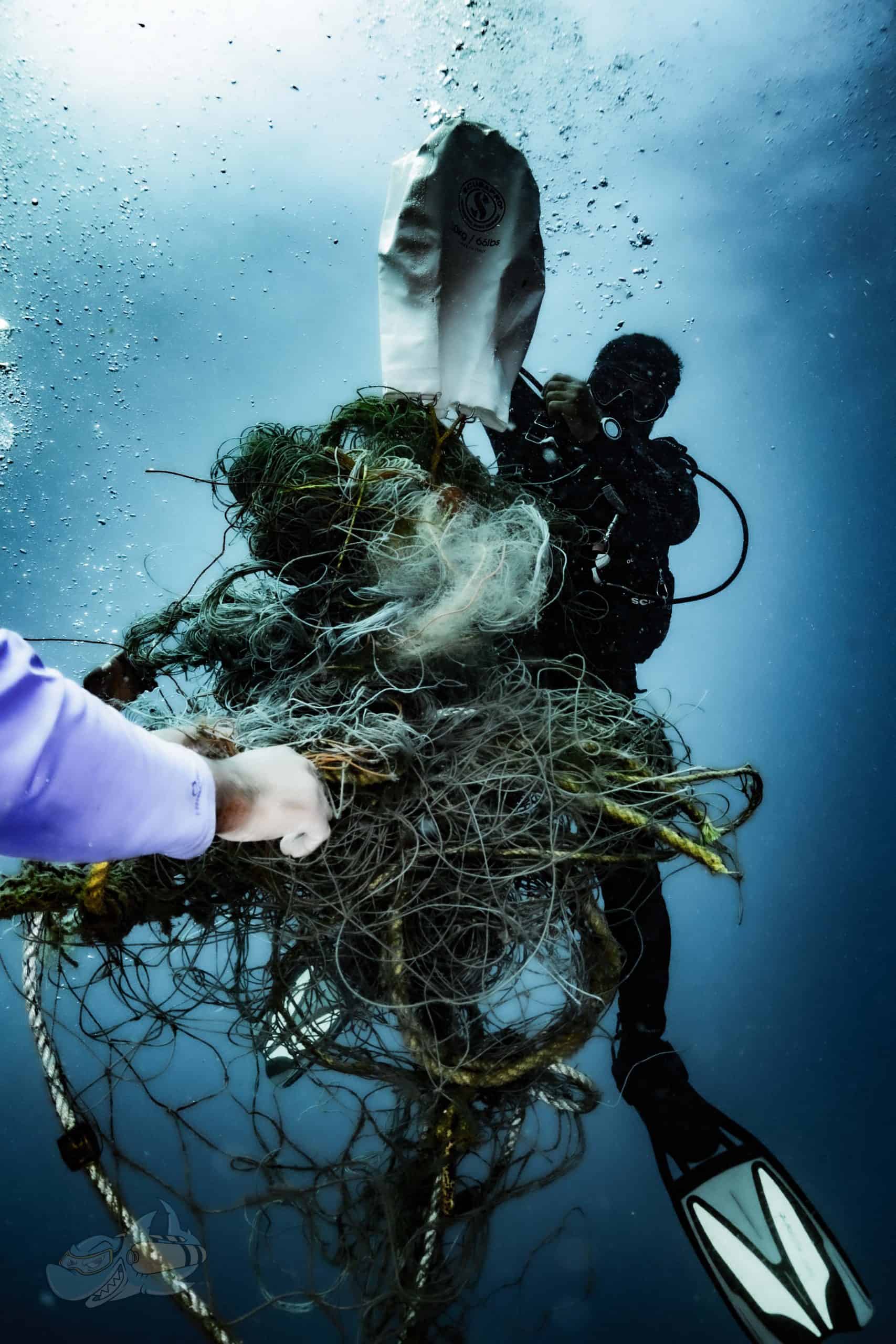 The Trawler Wreck is covered in ghost nets, gill nets and trawler nets; the wreck also has multiple fishing lines, hooks ad weights stuck all over the ship. 
The Temple Adventures team collected 80% of debris from the bow and 50% from the winch in the two PADI Dive Against Debris dives. Overall, the team managed to clean out 10% of the trawler wreck site. 
In total the team collected around 22 kilograms of debris during those two dives.  
After collecting the debris, the Temple Adventures team then focussed on segregating the nets, ropes, metal scraps so that we could form a data collection report. 
During the segregation process we noticed something fascinating on the nets. Invertebrates like Bryozoans had adapted to the nets and built colonies along the lines. Bryozoans are filter-feeders and are also a food source for sea slugs and sea spiders.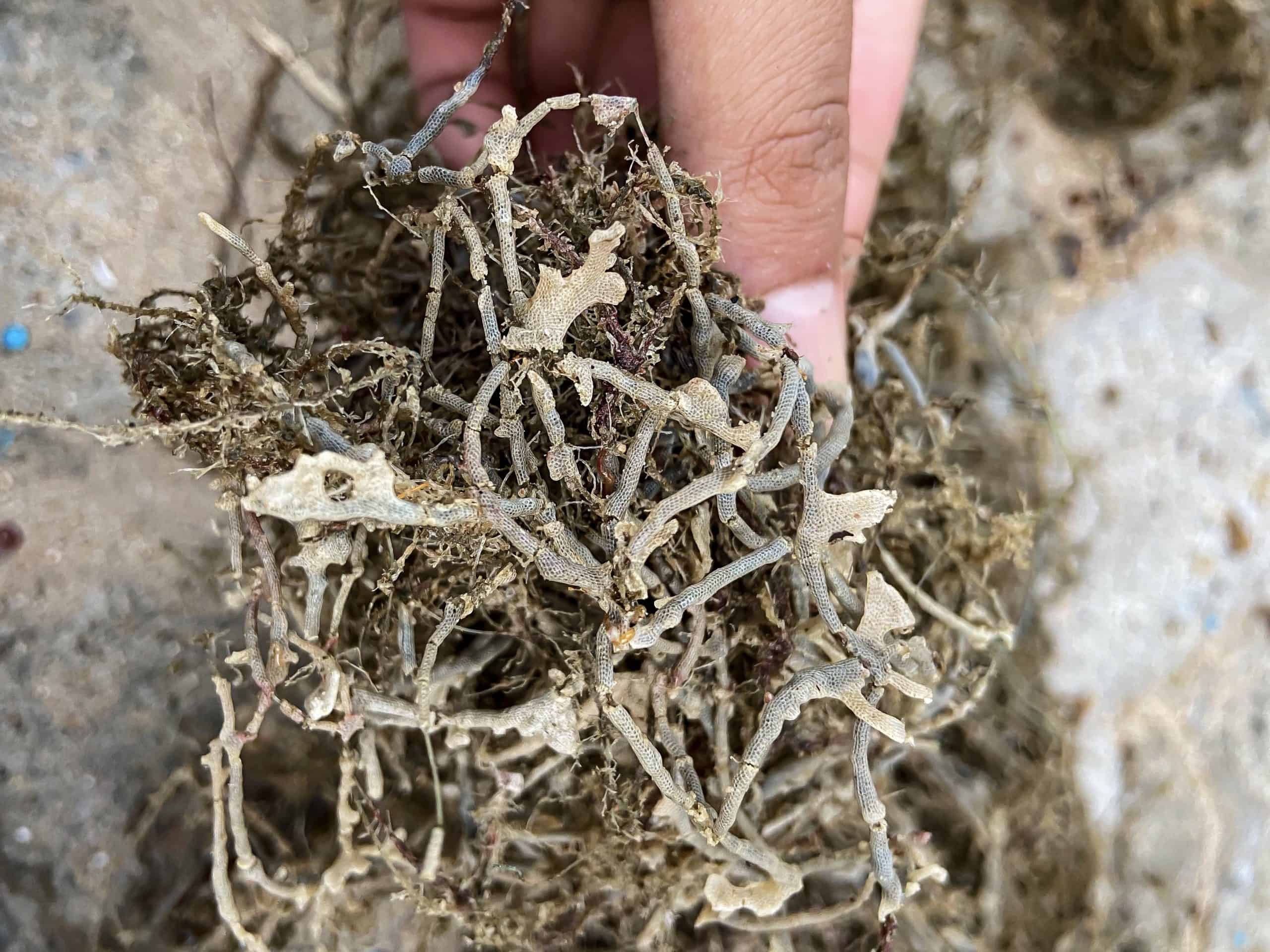 After the data was recorded we reported the information to the PADI Project Aware website. 
Reporting the data collected in extremely crucial as it can help marine conservation in the long run by allowing conservationists to develop solutions to avoid ocean pollution from the roots itself. 
There is still a lot more work to do with our oceans and as scuba divers we can make every dive count and make every dive a dive against debris dive. 
Let's not let our dives go to waste.