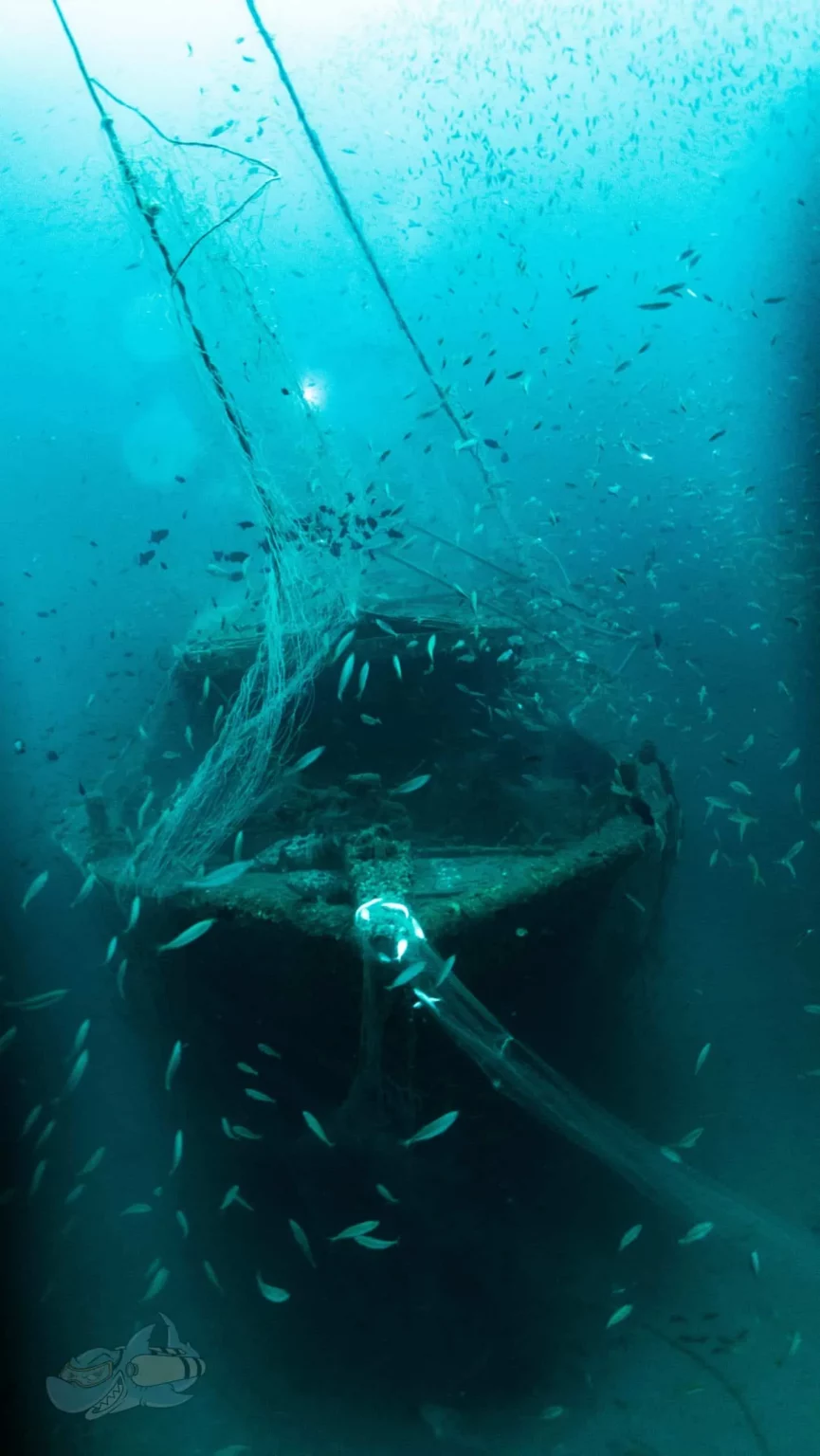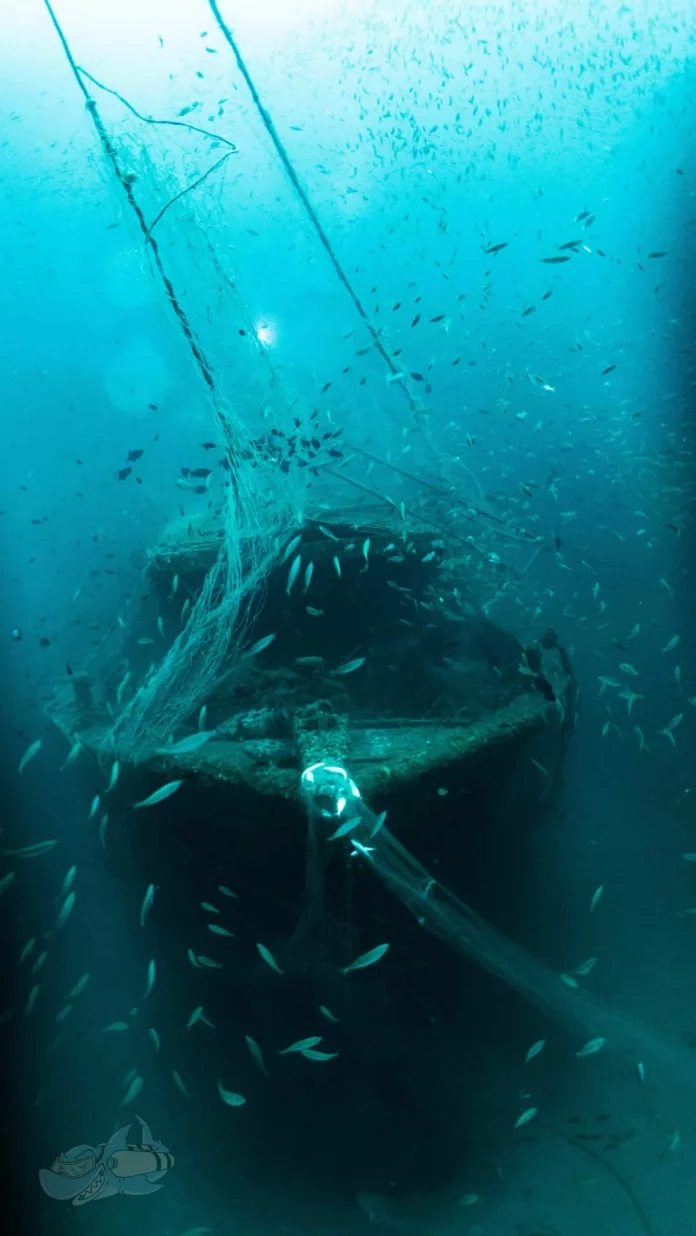 Pondicherry presents an epic 20+ SCUBA diving site, which is monumental for a mainland diving region. We, at Temple Adventures, not only construct eco-friendly dive sites like Temple Reef but also venture out to find more and eclectic sites for you keen divers. And guess what? We have discovered a shipwreck site! Isn't this exciting?? As one of the top 5 Star PADI IDC dive centres in India, we strive to exhibit dive sites that cater to everyone's needs and gratify their inner explorer's nature. We're really thrilled about the new Trawler wreck because it just brings more diversity to the dive sites and training. Let's dive deep into this site to uncover what it holds!
The Trawler Wreck Site
Back in February 2020, one of Temple Adventures' Divemasters caught a whiff of a shipwreck in Pondicherry waters from fishermen. We were so excited to explore so a bunch of us dived the site the very next day! In just a fun 1-hour boat ride, we visited what seemed like a wreck of a fishing trawler, lying at a depth of 34 metres. The visibility was absolutely fantastic and to our surprise, the site was already brimming with marine life like groupers, lion fish, cobia, barracudas and so many other varieties of juveniles that are sure to make your day!
We couldn't survey more due to the lockdown soon after but we were out almost immediately after the lockdown in July. Every time we've been there, the visibility has been great since the wreck is embedded in deep waters – you can expect up to 25 metres of visibility! ? We have dived the site many times now and can confirm that it is awesome! The trawler is pretty intact which allows for different kinds of wreck diving. Wrecked probably in January or February, the cause of the sinking is unknown. Our minds went into exploration mode to answer questions like "Why did it sink?" or "How long is it?" or "What can you find?" etc. So, we are keen to dive more and more with you and discover together!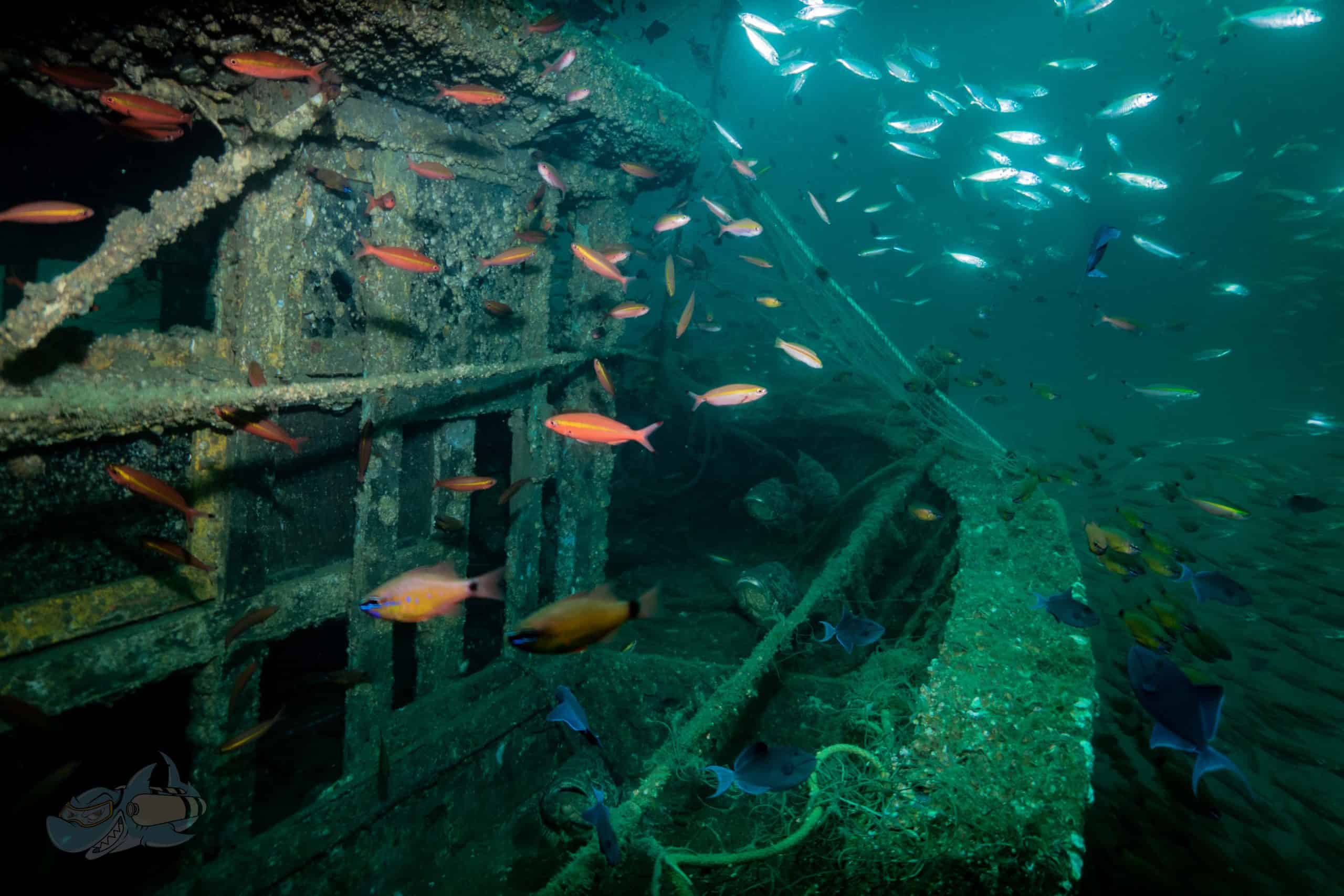 What's the hype?
We're glad you asked! There are many reasons for you to dive this site:
It will just be an overall thrilling and exciting experience to explore the wreck.
The wreck has a mysterious factor to it which will only pique your curiosity.
It's a haven for those interested in underwater photography! Also, endless selfies! ?
You will actually get to observe the wreck up close, for instance, see its machinery, possible cargoes etc.
The dive will always be interesting because you're bound to discover something.
Wreck diving in mainland India is limited by low visibility and the availability of wrecks so this site is special and a rarity!
And the list goes on…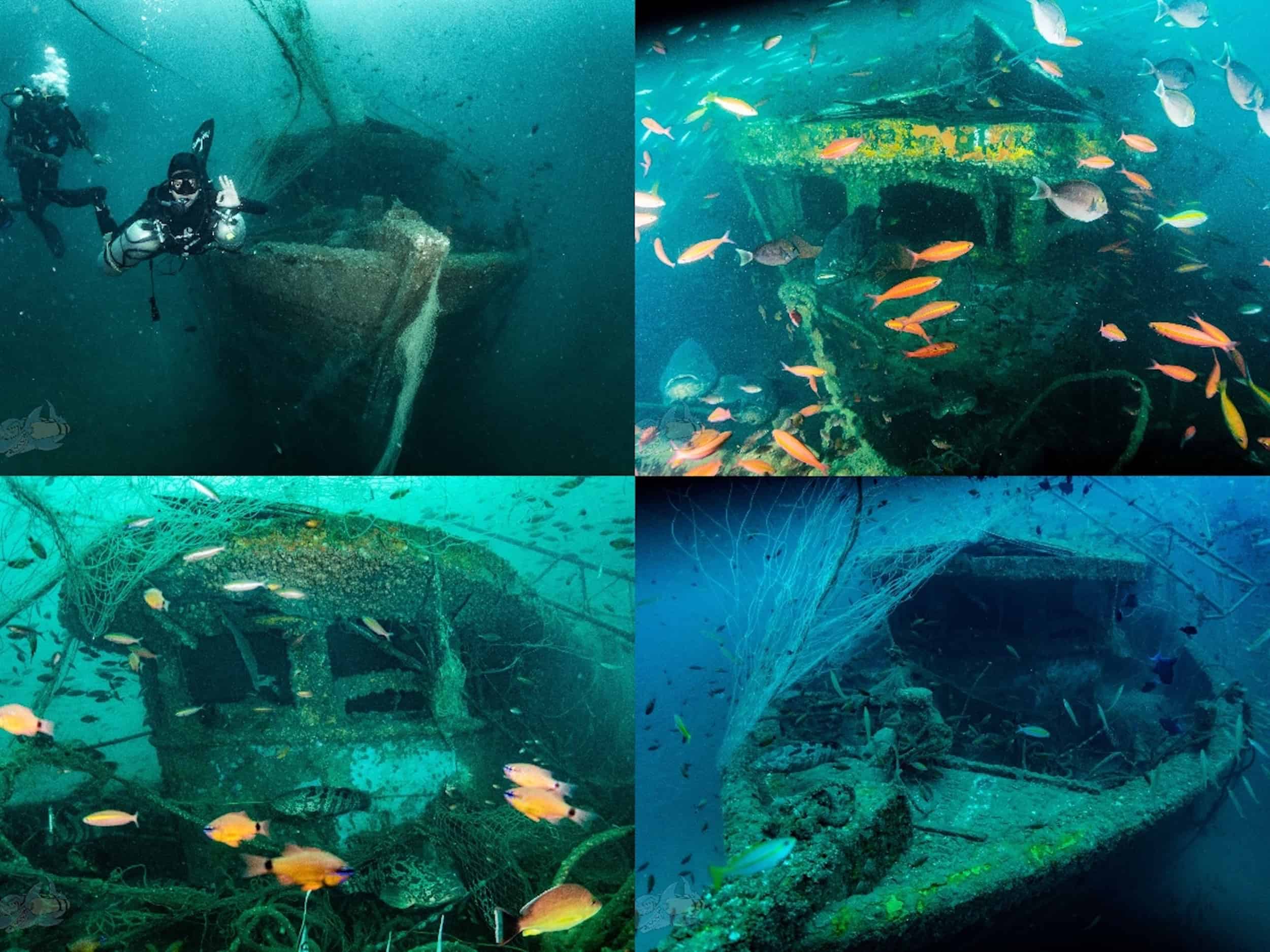 What else?
This newly discovered wreck site holds so much potential for various diving courses that will help you to further your dive education. You can do a variety of speciality courses such as Wreck Diver, Deep Diver, the all-time favourite Nitrox Diver and even technical diving! Let's talk about what kind of wreck diving you can do here:
Non-Penetration Diving
It involves swimming over and around the wreck and exploring it. While newly certified SCUBA divers can do this, only certified wreck divers can actually assess the hazards. Those include sharp edges, potential entanglement etc.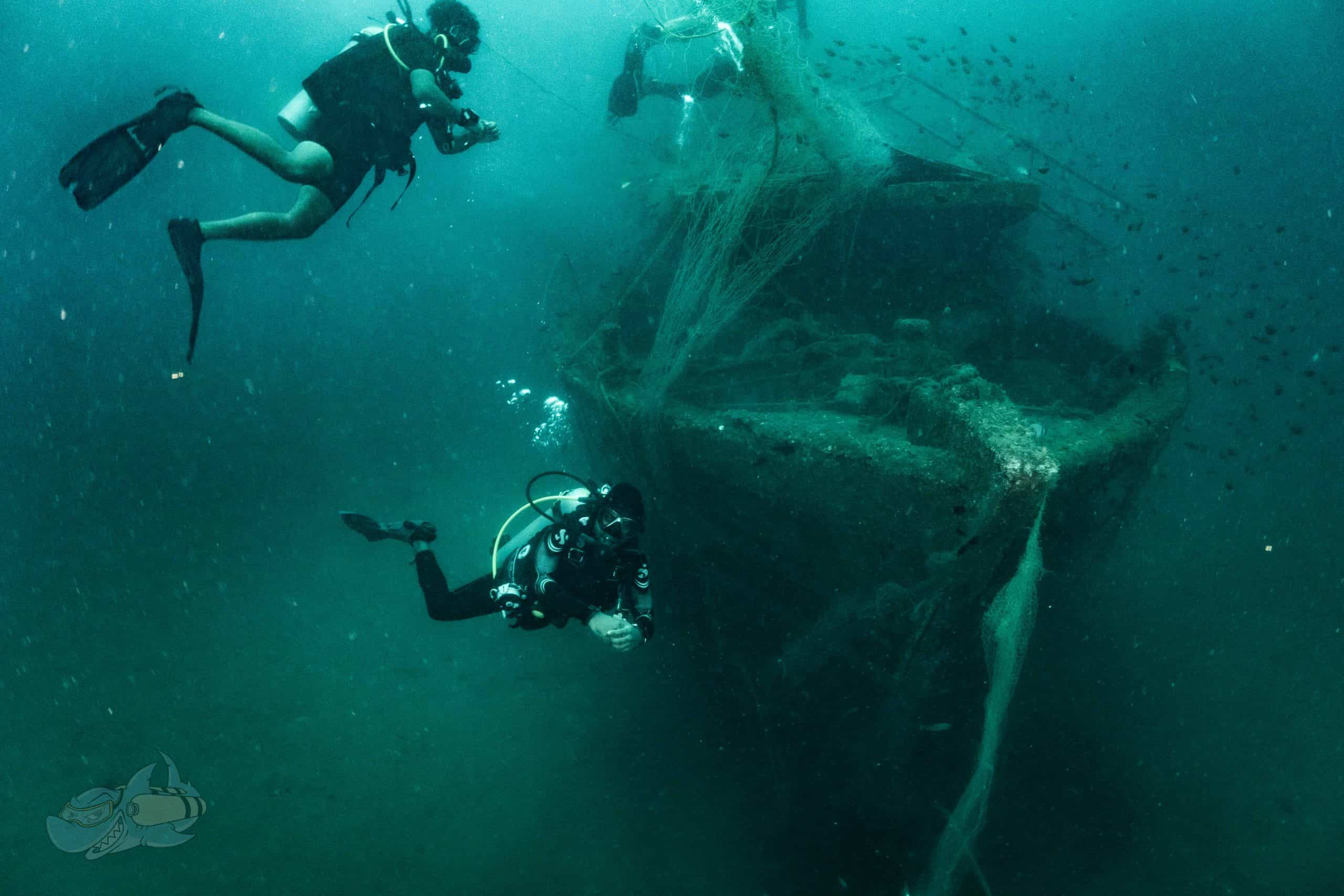 Limited Penetration Diving
This involves penetrating the "light zone" part of the wreck, which is the part made visible by natural lighting. We recommend that you undertake the Wreck Diver course for additional training to do this.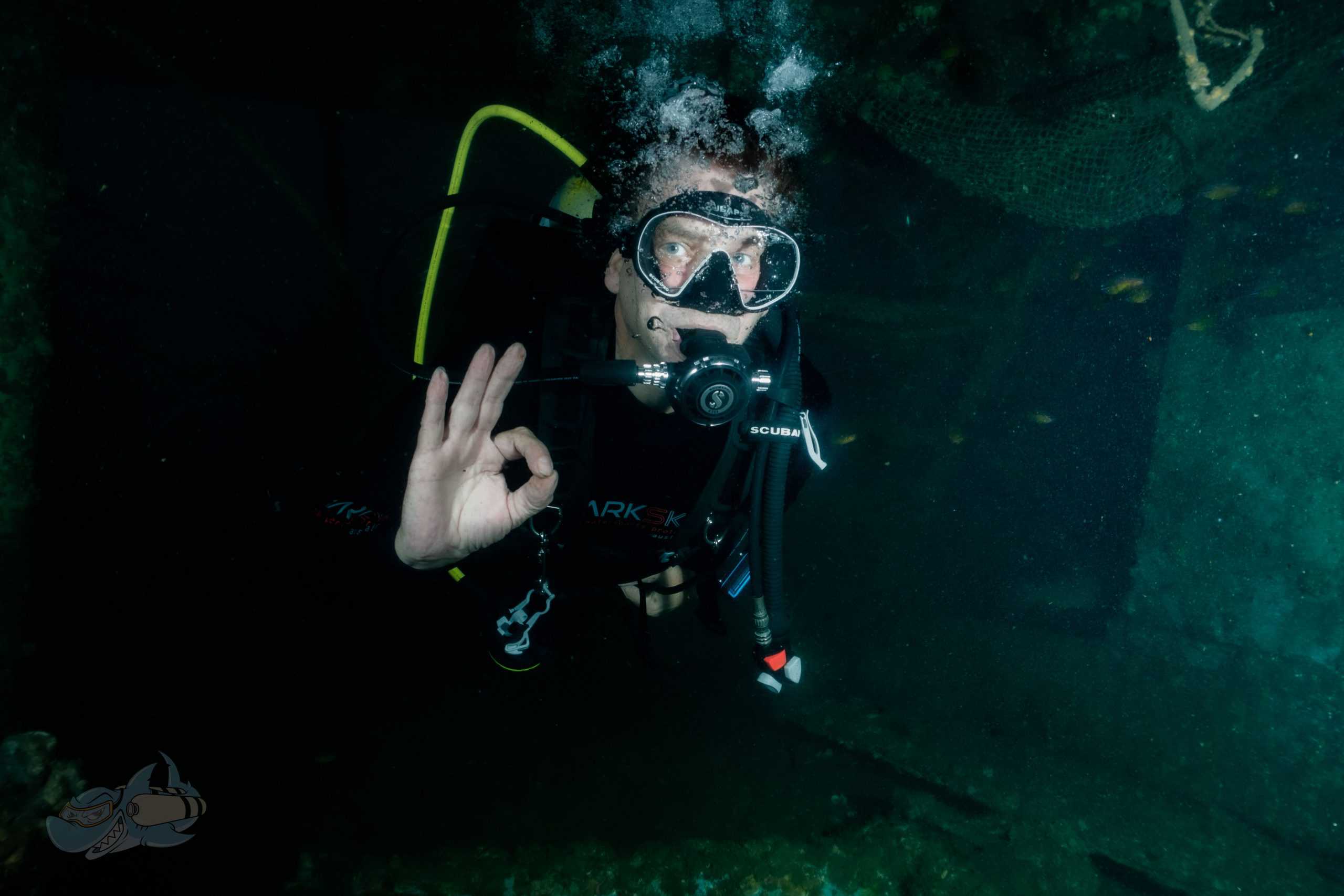 Full-Penetration Diving
This is the most advanced type of wreck diving. It involves technical diving as you'll penetrate the shipwreck and go beyond the "light zone", basically entering the darkness of the wreck.

As you can see, the Trawler wreck site in Pondicherry offers options for different levels of wreck diving. Just think about the new set of experiences and skills you'll get! All you have to do is be over 15 years of age, get your Advanced Open Water Diver and Deep Diver certifications and you're all set! ? We highly recommend doing the Nitrox course to have a longer bottom time, because who wouldn't want that right? If you want to go one step further by fully penetrating the wreck, we'll show you how! ?

So what are you explorers waiting for? Talk to us for more information to take that plunge into the wreck! We guarantee that your experience will be fun, exciting and thrilling – all that you can expect from diving with Temple Adventures!?