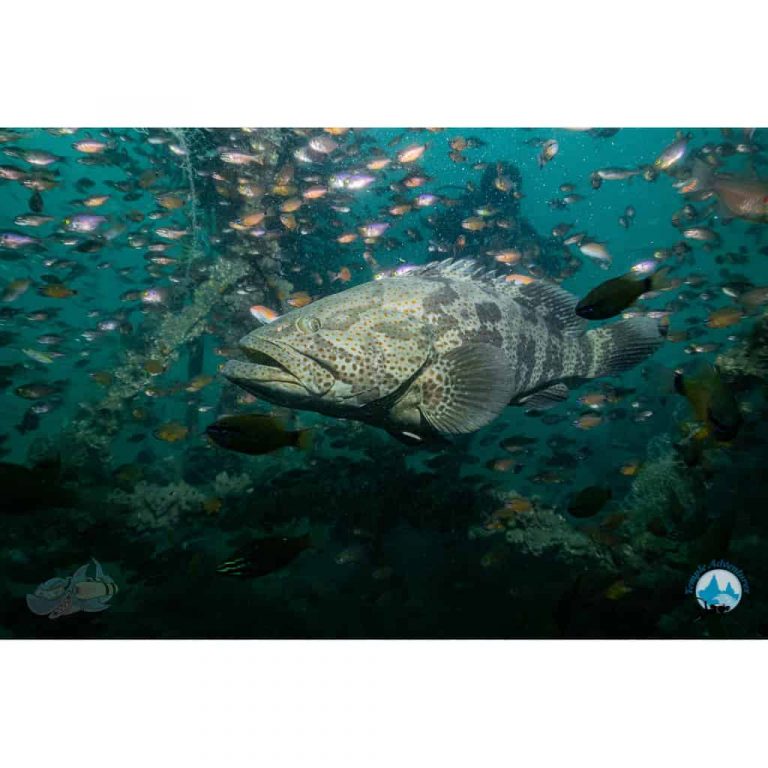 Guest post by Alex, a PADI Instructor and a long time friend. Whenever he is not diving, you can find him making a custom surfboard in Mahabs or just sipping on a cold beer on the beach, and just maybe inside an office as well 🙂
So, here I am writing to you about Scuba Diving. I had never thought that a diving instructor would have to become a journalist, but it is for a good cause or so they say. I am writing today to tell you about my experience as an instructor and hopefully share my passion for the ocean with you.
I started diving a few years back and progressed through the system steadily, improving my skills every time I would take a new certification. That was until the day I finished the PADI rescue diver course. At that point, I asked myself, 'What is there after that?' According to PADI, you had two options (i) the amateur one and (ii) the professional one.
Becoming an accomplished amateur is a beautiful way of enjoying the whole underwater scenery, but was it what I wanted? The answer was No. I love the fishes, the corals and everything that makes the bottom of the ocean so unique to observe, but there was a little more to diving for me than just the underwater landscape and fauna. There was the blue, the big blue, and there were the smiles, the bigger smiles- the ones from the team at the friendly neighbourhood dive center, but also those in the faces of the new students whom I saw coming back up from the depths, with the same people that had taught me as well. Was I like that when I got back on the boat after my first dives? Did I really have that huge grin on my face? Could I give others the passion for diving? And that's when the Decision was made! I would take the professional way. Become a PADI Divemaster and then go on to become an Instructor.

Luckily for me, 6 months into my Divemaster course, Pondicherry was welcoming the first Instructor Development Course (IDC) on mainland India. Was I ready? I can assert today that I was. Being a Divemaster at temple adventure is no simple work, it is truly a hidden preparation to the instructor exam. Safety first, refreshment after, I learnt so much and drastically increased my self-confidence in the water by working along the Temple crew. October arrived quickly that year and so did the end of the training. The 2 weeks with Mark Soworka, the Course Director, were filled with theory, practice, homework and other assignments. The 6 candidates had to get up to date with all the standards, norms but also the teaching methods. The multicultural team around us showed us a great deal and we had the opportunity to witness many tips and tricks that would make our assignments much easier as well as helping us to be more comfortable in handling students in our future mission.
Again, time flew by and soon Rob Scammell, our Instructor Examiner, was there. "Who is he?", you may ask. Well, he is the monster that frightens everyone. He is the one delivering the grail, the final diploma. All went fine for the 6 of us and we all passed ensuring 100% success for the first mainland IDC.

Nowadays, whenever I teach, I pay attention to that smile I spoke about earlier, and I think it has become my greatest pleasure while diving. Communicating a passion is priceless, and that smile is the reward for all the hard times gone in preparing the boat, being up early in the morning, servicing gear and all the rest. Being an instructor is a job like no other. It is technical, social, filled with responsibilities, scientific, fun, split between outdoor and indoor, split between land and sea and above all a little magical, a dream life under the tropics, in shorts and flip flops making people feel at home and watching them progress and become skilled divers. Who wouldn't want that life? What are YOU waiting for? Come, dive, enjoy, and maybe end up like me, teaching to see that smile.

As I am soon leaving India and the lovely Pondicherry dive sites, I will take a few more lines to thank the Temple Adventure crew. Thanks Rob for paving the way in front of me and for teaching me so much all of which is invaluable. Thanks to all the other instructors that came across my way for sharing your tips, and making me a better diver. Kudos to Akhil and Stephane my partners in crime during the IDC. And thanks to all the other colleagues, divers or non-divers for their support. Aloha.